Euro's Gain Makes for Eurozone Pain From Exporters to ECB
By , , and
Surge above $1.20 poses risk to economic growth and inflation

ECB's Governing Council meets Sept. 7 to discuss stimulus path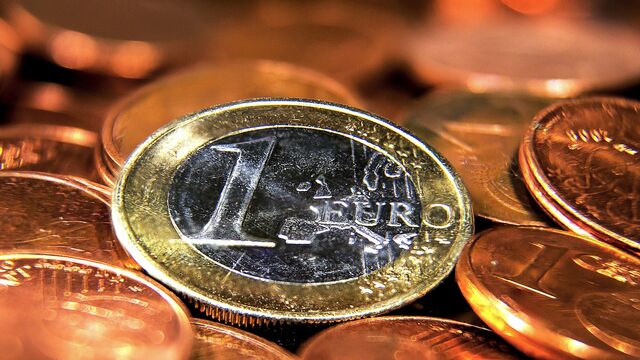 A week before the European Central Bank meets to review its stimulus plans, the euro is threatening to cause some economic headaches.
The single currency, which traded below $1.04 as recently as December, broke through $1.20 for the first time since January 2015 on Tuesday. That's heightening concerns for the region's exporters, especially in nations with still-fragile recoveries, and for ECB officials struggling to revive euro-area inflation.

"We should brace for lower revenues given a stronger euro, and this would require a change in strategy for some Italian companies," Luca Paolazzi, chief economist of Italy's main business lobby Confindustria said in a phone interview. "The key issue here is the impact on the economy of a quick appreciation, and this is what happened over the last two months."
Confindustria forecasts that every 4 percent gain in the euro against the dollar would cut 2018 gross domestic product by 0.2 percent. The euro has climbed more than 14 percent against the dollar this year and almost 7 percent on a trade-weighted basis. It was up 0.3 percent at $1.2016 at 4:51 p.m. Frankfurt time.

Even in Germany, Europe's largest economy, business confidence slid from a record this month in part because of concern over the exchange rate. Chancellor Angela Merkel faced questions about the euro's strength on Tuesday as she campaigns for re-election. Clemens Fuest, president of the Ifo Institute which publishes the business climate index, cited $1.20 as the point at which corporate concerns would intensify.
"The main question is whether that exchange-rate move is sustainable and not just a spike, but a longer-term thing," Fuest said in an interview. "Generally, it doesn't seem like companies are too worried about the exchange rate, but I'm sure that will come. If the euro establishes itself at something between $1.20 and $1.30 this will have a damping impact."
So far, the impact appears limited, especially in Germany where record-low unemployment is bolstering domestic demand and the economy is on track to expand by more than 2 percent for the first time since 2011. In the currency bloc as a whole, a purchasing managers survey published last week showed factories cranking up output and exports orders rising at the fastest pace in more than six years.
"A different euro exchange rate would be better," Dieter Kempf, president of the Federation of German Industries, said in a Bloomberg TV interview with Caroline Connan. "Nevertheless, I think the German and European economy in total is relatively strong, so I'd say our economies can cope."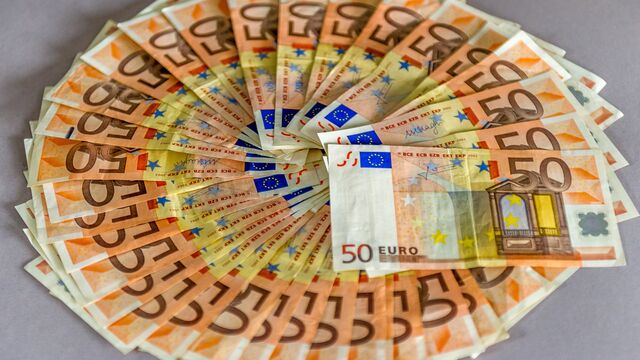 Still, a stronger currency also tends to bear down on inflation by reducing the cost of imports, and that's a worry for the ECB's Governing Council as it prepares to discuss its stimulus settings on Sept. 7. At the previous meeting in July, some members expressed concern that the euro might overshoot, and the currency has continued to climb since then.
ECB Projections
With officials already wary of making any comment that could tighten financial conditions, those governors may now argue against signaling the end of their asset-purchase program any time soon.
The ECB will publish fresh economic projections after its meeting which will probably highlight its struggle to reach its inflation goal of just under 2 percent -- figures due Thursday are predicted to show the rate was 1.4 percent last month. In the previous projections in June, staff assumed the euro would average $1.08 this year and $1.09 in 2018.
"The euro is certainly likely to remain around these levels and it's unlikely to fall back substantially," said Ben May, an economist at Oxford Economics in London. "That's certainly something that can constrain the pace of tightening. The ECB could say the strong euro is doing some of the work for us."
Taper Prospects
The ECB's bond purchases are currently scheduled to run at 60 billion euros ($72 billion) a month until December, and most economists foresee them being tapered to zero next year. While some officials have shown a desire to discuss the plan for 2018 as soon as possible, President Mario Draghi has only pledged to hold talks "in the fall."
The Governing Council may feel it can cope with the euro at current levels given the resilience of the upturn. Before the currency breached $1.20, Bundesbank President Jens Weidmann and Estonian central-bank Governor Ardo Hansson both said the gains largely reflect the improved economy and are of little concern. Draghi didn't mention the exchange rate at all in two public appearances last week.
"It's worth noting that the current economic upturn is led primarily by domestic demand rather than exports," said Mirco Bulega, a macro hedge fund manager at Alphadyne in London. "The impact of the strong currency on the economy might end up being less profound."
— With assistance by Carolynn Look
Before it's here, it's on the Bloomberg Terminal.
LEARN MORE