Trump Demands Wall Funds From Congress, Claiming Mexico Will Pay
By
Again raises prospect of federal shutdown if lawmakers refuse

Says likely to issue Nafta termination notice in trade talks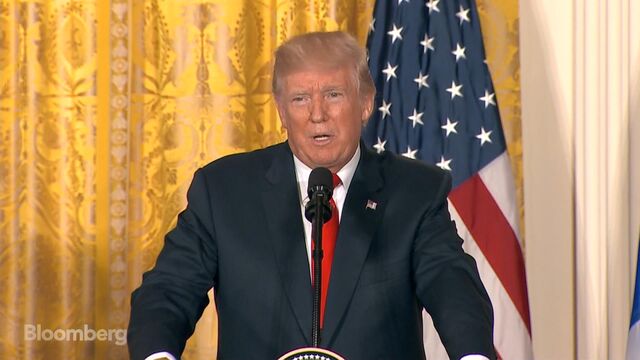 President Donald Trump repeated his demand that Congress fund a border wall, promising that Mexico would bear the full cost of construction and again raising the possibility of a U.S. government shutdown over the issue.
He also raised anew his threat to withdraw from Nafta, saying the U.S. will "probably at least have to start the termination process" in order to meet his goals for renegotiating the trade deal. The treaty requires a six-month termination notice before withdrawal, though a country isn't required to follow through on a withdrawal threat at the end of the notice period.
Even as he pressed for congressional approval of funding for the wall on the Mexican border, he promised that U.S. taxpayers' costs would be refunded.
"We may fund it through the United States, but ultimately Mexico will pay for the wall," Trump said at a White House news conference on Monday.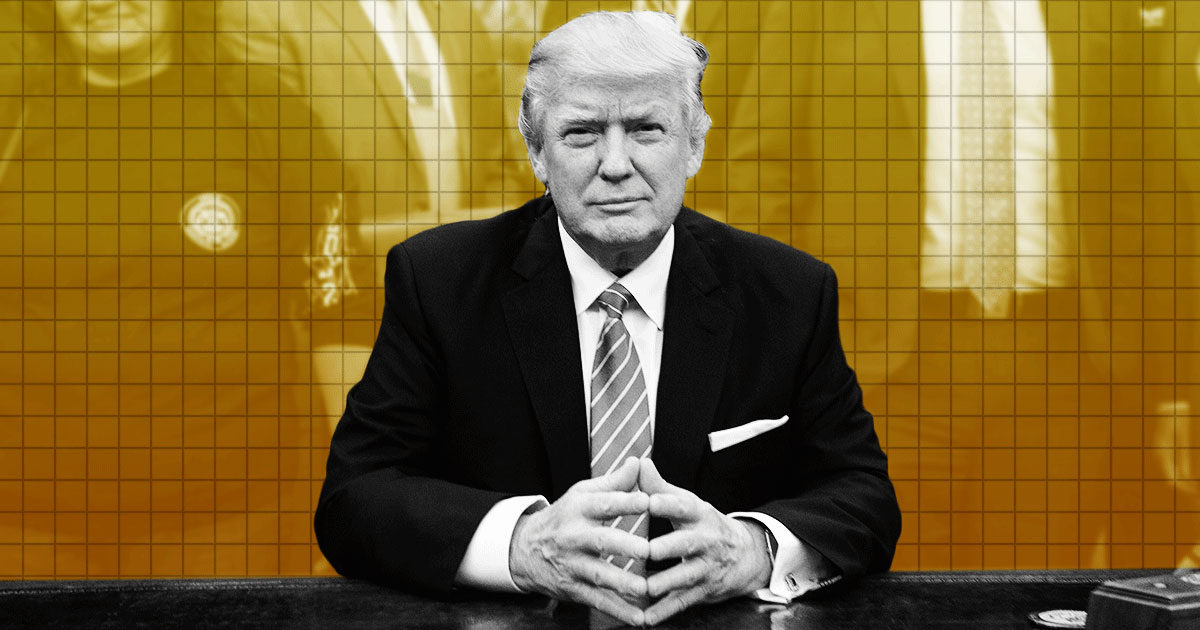 The peso fell 1.4 percent, leading losses among major and emerging-market currencies earlier Monday following Trump's tweet the day before that both Mexico and Canada were being "difficult" during the current renegotiation of the North American Free Trade Agreement. But his remarks and tweets have been losing their impact as the currency has jumped 16 percent this year, the strongest currency rally in the world.
"The best way to get some sense of the impact of his comments is to look at the markets," said Tony Garza, an attorney with White & Case LLP in Mexico City who served as the U.S. ambassador to Mexico under George W. Bush. "I think they're discounted it somewhat as tactical and largely aimed at the negotiation rather than a real statement of policy and commitment to withdraw."
Trade and the border wall were two of the biggest issues for Trump when he ran for president. He's been highlighting both as he tries to bolster his voter base even as his approval ratings with the general public are stuck in the mid-30s.
Trump raised the possibility of a government shutdown over wall funding at a fiery Aug. 22 campaign rally in Phoenix. Asked at Monday's news conference whether he stood by that stance, he said, "I hope it's not necessary, but if it's necessary, we'll have to see."
He said the wall was needed because of Mexico's "tremendous crime problem," saying the country is "number two or three in the world" in crime. He predicted a border wall will "stop much of the drugs" flowing into the U.S. from Mexico.
— With assistance by Justin Sink, and Eric Martin
Before it's here, it's on the Bloomberg Terminal.
LEARN MORE