Brexit Bulletin: Britain Argues With Itself, Again
By
Labour reopens single-market debate with new proposal

Third round of Brexit talks starts on Monday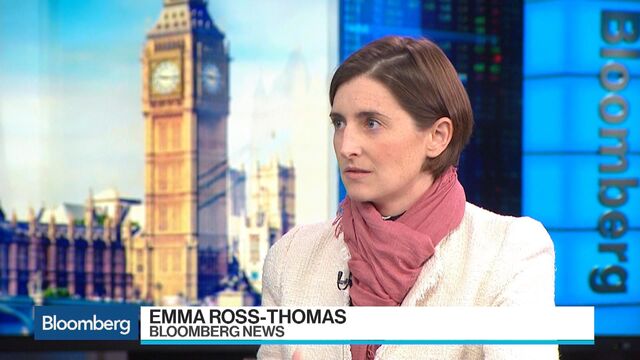 Sign up to receive the Brexit Bulletin in your inbox, and follow @Brexit on Twitter.
Once again, domestic politics will overshadow efforts to get down to Brexit talks.
Just as Prime Minister Theresa May's cabinet had started to talk with one voice on Brexit, the opposition Labour Party's proposal to keep the U.K. in the single market for as long as four years looks set to fracture the Conservatives' fragile unity. May's lack of a parliamentary majority means it wouldn't take much for a rebellion of pro-European Tories to nudge the government toward a softer Brexit. And lawmakers will have their chance to make their voices heard next month when key Brexit legislation hits Parliament.
"There is now a real chance that the U.K. could stay in a customs union forever," Charles Grant, director of the Centre for European Reform, said on Twitter. "But a few Tory rebels are needed."
Labour's proposal is a reversal that puts clear water between the two main parties on Brexit policy. It would mean the U.K. remains in the single market and continues paying into the EU budget at the time of the next election in 2022. It also leaves open the option of single market and customs union membership for good. May wants to pull the U.K. out of both in 2019.
European officials will have to figure out what the shifting dynamics of British politics mean for the talks as they sit down for the third round of negotiations on Monday. While the EU side has played down any hope of progress, and shown frustration with the U.K.'s lack of clarity or concrete solutions, Brexit Secretary David Davis continues to call for "flexibility and imagination" from his counterpart Michel Barnier.
EU officials on Friday expressed concern that language would effectively pass responsibility for the trickiest issues, such as the Irish border, to the Europeans. The U.K. needs to come up with more ideas on how to keep the border as invisible as possible, and shouldn't use peace on the island as a bargaining chip, they told reporters on condition of anonymity. 

Along with the Irish border and the rights of EU citizens, a key sticking point in the talks remains the financial settlement, which wasn't addressed in the last round. The EU demands sufficient progress is made on all three issues before talks can move on to trade. German Chancellor Angela Merkel weighed into the debate on Saturday, reminding Britain that it has to pay it dues and describing the matter of the exit bill as "a very difficult issue."
For more on the U.K.'s Brexit position, here's the rundown of its proposals. Most of them are about the future relationship rather than the divorce though, and the EU says it's still not answering the questions in the right order.

Brexit Latest
Drugs Boost | AstraZeneca will announce this week an increase in investment at its Macclesfield campus in northwest England,  Sunday Telegraph reports.
Business Unites | Brexit talks should focus on the economy on both sides, the British Chambers of Commerce and the Association of German Chambers of Commerce said, as the two lobby groups called for "clarity and certainty."
Nissan Plans | Nissan Motor plans to increase production by 20% at its Sunderland plant and source more parts within the country as it aims to offset higher costs expected after Brexit, Nikkei says.
EU Unity | France may be willing to start trade talks as soon as October as EU unity over its Brexit stance splits, Telegraph reports
Compromise Chats | Charles Grant writes in the Guardian that behind the scenes a compromise has been discussed on the financial settlement, but hardliners on both sides are preventing a deal.
Bloomberg View | May's government is moving too slowly, and there's no chance of designing a final deal by the fast-approaching March 2019 deadline, Bloomberg View argues. 
And Finally…
May has "penciled in" Aug. 30, 2019, as the date she will leave office, according to the Sunday Mirror.
Don't be so sure, says Bloomberg's Robert Hutton. In 300 years, arguably only seven prime ministers have left the job at the time they chose. Most are forced from office by the voters, their party, or by circumstances. Some (see Blair, Tony) get the chance to manage their faster-than-expected descent.
After this year's election disaster, May won't be allowed to fight another contest. She'll go when the Tories feel they can manage another contest, when keeping her is judged to be more painful than losing her, or when a successor correctly judges they have the best chance of supplanting her.
The most recent British leader to succeed at choosing their own departure date was Harold Wilson, 40 years ago. And that was after unexpected election victories. May has only an unexpected near-defeat to her name.

Simon Kennedy is away.
For more on Brexit follow Bloomberg on Twitter, Facebook and Instagram
Before it's here, it's on the Bloomberg Terminal.
LEARN MORE