Finance
Trump's Tax Cuts Delight Wall Street as Debt Worries Fade
Goldman's Blankfein, a Fix the Debt advocate, said after Trump won that tax reform "will be good for growth" and "good for our clients and for our firm."
By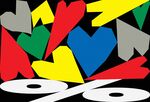 It was only about five years ago that powerful people in finance loved talking about the horrendous consequences for the U.S. if it didn't get its finances under control. They warned that the federal debt—and the interest payments—could eventually get high enough to drag down the economy, burden future generations, and even threaten national security. Chief executive officers of five of the biggest U.S. banks joined a campaign called Fix the Debt, signing on with hedge fund billionaires, asset managers, and private equity executives, as well as former lawmakers and others.
The conversation on Wall Street changed after November's election. Some of the same people who were anxious about the debt sounded delighted by Donald Trump's plan to cut taxes for corporations and high earners, trumpeting it as a way to fuel growth. Never mind that estimates from the conservative-leaning Tax Foundation showed Trump's campaign plan could reduce federal revenue by $3.9 trillion over 10 years. Case in point: Goldman Sachs Group Inc. CEO Lloyd Blankfein, a Fix the Debt supporter who in 2012 told CNBC he'd be for higher taxes if they helped mend the fiscal gap. After the election, Blankfein told colleagues in a companywide voicemail that Trump's proposals, including tax reform, "will be good for growth and, therefore, will be good for our clients and for our firm."
He wasn't alone. It's "about capitalism," JPMorgan Chase & Co. CEO Jamie Dimon said in February, as he pushed Washington to lower corporate taxes. He suggested that if corporate rates fell, wages would come up. A few weeks earlier, Bank of America Corp. head Brian Moynihan said Trump should focus on cutting taxes. They were part of the antidebt campaign, too. (Michael Bloomberg, majority owner of Bloomberg LP, is listed as a member of Fix the Debt's steering committee.)
Trump's relationship with business has soured in recent weeks. His councils of top corporate advisers imploded after he equated torch-carrying white supremacists with protesters against fascism. Tensions on Capitol Hill have been high since Republicans in Congress couldn't pass a repeal of the Affordable Care Act. Still, the chaos in Washington hasn't ended enthusiasm for tax cuts.
"Passing tax reform becomes even more critical," because it's now a matter of political survival, says Judd Gregg, a veteran of both Wall Street and Washington who became co-chairman of Fix the Debt in 2012. He was a Republican senator from New Hampshire before he advised Goldman Sachs and led the Securities Industry and Financial Markets Association in 2013. Gregg says it wouldn't be so terrible if slashing taxes added $1 trillion or $2 trillion to the $20 trillion the U.S. already owes. The way he sees it, there should still be attention paid to the fiscal health of the U.S., "but concern in my opinion should be focused on entitlement reform." Entitlement programs such as Medicaid, Medicare, and Social Security take up a large and growing slice of federal spending. Tackling them to address the debt would mean cutting future spending on benefits for the old and poor.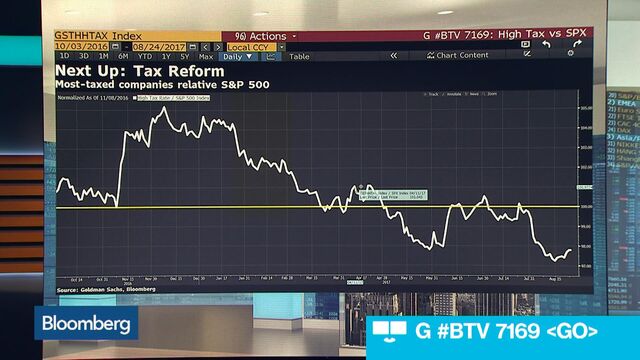 Wall Street's swerve from deficit panic to tax-cut cheerleading annoys Douglas Holtz-Eakin, director of economic policy for John McCain's 2008 presidential campaign. "They're incapable of holding two thoughts" at the same time, says Holtz-Eakin, now head of the conservative advocacy group American Action Forum. Wall Street switches from one to the other depending on what party is in the White House, according to left-leaning economist Dean Baker, co-director of the Center for Economic and Policy Research. "They were yelling, 'Deficits, deficits, deficits!' " he says about the Clinton years. "As soon as George W. Bush gets in the White House? 'Oh, we'll have a big tax cut.' " The same thing, he says, is happening now. He thinks it's hypocrisy, but a banker might call it two strategies to get to the same goal: a business-friendly government that keeps entitlement costs down and taxes low. (Fix the Debt says it opposes tax cuts if they increase the deficit.)
Beyond the top executive suites of the biggest banks, support for cuts can be even more full-throated. Inside the 21 Club, one of Wall Street's favorite hangouts, a few dozen executives, money managers, and other businesspeople gathered in August at a reception thrown by two groups that despise high tax rates: the Committee to Unleash Prosperity and FreedomWorks, co-founded by the billionaire Koch brothers. Standing in a brown Brioni pinstripe suit with a martini in his hand, Alfred Angelo, an investor based in New Jersey, gestured to the other guests. "We're those villainous people," he said. "Nobody put me on this Earth to pay for everybody's health plan. I know that sounds like Scrooge or somebody. But this is the real world."
The crowd made its way to a private dining room, where Kevin Brady, the Texas Republican who leads the House Ways and Means Committee, called for busting up the Internal Revenue Service and creating the "lowest rates on business in modern history." He dazzled the guests—at one point, one really did say the word "wow" out loud.
David Bahnsen, a managing director at Morgan Stanley until 2015, when he started a wealth-management group that oversees more than $1 billion, thinks the sense of crisis in Washington could boost the chances for tax cuts. Republicans, he says, are under pressure to deliver something. Bahnsen likes the tax-cut outline presented in April by Trump economic adviser Gary Cohn and Treasury Secretary Steven Mnuchin, two former Goldman Sachs executives. It included chopping rates on corporations to 15 percent, from 35 percent, and on wealthy Americans to 35 percent, from about 40 percent, and ending the estate tax, which only hits multimillionaires. It also said some deductions and loopholes would be eliminated. Getting a tax overhaul through Congress will be difficult. If Republicans want cuts to be permanent, they'll have to find a way to pay for them, but they haven't announced any agreement on which loopholes to close or what new levies to add.
Not all of Wall Street has stopped worrying. BlackRock Inc. CEO Larry Fink, another Fix the Debt member, warned in April that the U.S. would have a "severe issue" if Trump's tax plan makes deficits worse. But according to Seth Waugh, chairman of wealth adviser Alex. Brown, many in finance have moved on from the debt. "It's not a fun, sexy thing to talk about," he says. Waugh, another Fix the Debt member, recalls playing golf with a private equity executive. Waugh told him about a conversation with a Washington insider who said there was no chance of repealing Obamacare—but tax cuts were another story. Waugh told his friend it would be nice if Congress addressed deficits, too. The private equity executive said nobody was talking about that. It was a dead issue, and they should take the good news: Paying less in taxes, the friend reminded him, means getting richer.

(Adds Larry Fink's affiliation with Fix the Debt in final paragraph.)
BOTTOM LINE -
The White House has proposed cutting tax rates to as low as 15 percent for corporations and 35 percent for wealthy individuals—and Wall Street isn't anxious about deficits.
Before it's here, it's on the Bloomberg Terminal.
LEARN MORE