Business
Costco Is Playing a Dangerous Game With the Web
The retailer's laissez-faire approach to online hasn't hurt it—yet. One hint of trouble ahead: Half its shoppers subscribe to Amazon Prime.
By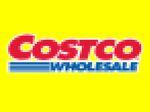 Costco Wholesale Corp. first went online in November 1998, the same year a dot-com upstart called Amazon.com Inc. branched out from books to music and DVDs. Retail giants Target Corp. and Wal-Mart Stores Inc. had yet to make their initial forays onto the web.
Since then, Amazon has surged ahead to dominate e-commerce, and Wal-Mart and Target have invested billions to develop their own digital chops. Meanwhile, online bulk-shopping upstart Boxed.com is mimicking Costco's warehouse approach—only without the stores. But during all those years, Costco.com just plodded along, growing no faster than the broader online retail market and lacking elements that have become commonplace among web merchants, such as in-store order pickup and an active social media presence.
That obstinacy has paid off—for now. In both June and July, Costco's sales growth at U.S. stores open for more than a year blew past analysts' estimates. And overall revenue growth has bested warehouse rival Sam's Club, owned by Wal-Mart, for much of the past five years. But Costco's laissez-faire approach to online could prove a dangerous long-term game.

On the one hand, "they have a business model that is working, so why break it?" says Robin Sherk, an analyst at consultant Kantar Retail. Yet "if Costco waits too long, they might find themselves too far behind."
Costco's reluctance to embrace the web is understandable. Its warehouse club business model is based on selling a limited assortment of bulk-size food and household items at low prices, alongside an ever-changing selection of general merchandise—everything from margarita machines to kayaks. This creates an in-store treasure hunt experience. Both elements are costly and difficult to replicate online.
"The way their business is set up, there's no easy way to step into e-commerce," says Kirthi Kalyanam, director of the Retail Management Institute at Santa Clara University's Leavey School of Business. "The economics are not viable."
While Costco offers more items online (about 10,000) than it does in its typical store (4,000), its members spend more when they're inside its cavernous warehouses, tempted by free food samples and cheap cases of cabernet. Members also skew on the older side, so they're not exactly digital trailblazers. "Costco shoppers enjoy shopping there: They don't mind hoisting a 20-gallon tub of mayo," says independent e-commerce analyst Sucharita Mulpuru.
Recognizing this, Costco has plowed most of its capital into surer bets such as geographic expansion, most recently into France and Iceland, where about 20 percent of households in the greater Reykjavik area are now members of Costco's local warehouse. The retailer is also squeezing more out of its shoppers by raising the annual membership fees that generate most of its profits.
The company's "probably a little stubborn" when it comes to e-commerce, Chief Financial Officer Richard Galanti has said, but that's because "we still want you to come into the warehouse, of course."
Costco's slow approach to the web is also cultural: The executive running its online efforts has been with the company since 1992. In contrast, Wal-Mart's U.S. e-commerce business is run by Marc Lore, who sold a previous web merchant to Amazon and joined the world's biggest retailer when Wal-Mart bought his startup Jet.com last year. He added deep e-commerce know-how and contacts to the discounter. "Jet brought something that Wal-Mart would never have figured out on their own," says Barclays Capital Inc. analyst Karen Short.
Costco has taken some baby steps: improving its search function, adding new products such as Samsung appliances and Reebok sneakers, and making it easier to track and return orders. It's working with third-party distribution outfits Google Express, Shipt, and Instacart to share the costs of processing online orders. It's also rolled out members-only perks, such as a gift registry for brides and expectant parents. "They do not need to ramp it up until their members defect," says Sanford C. Bernstein analyst Brandon Fletcher.
But just adding new brick-and-mortar stores may not be enough, especially since each additional location steals sales from existing units. That cannibalization has increased in recent months, particularly outside the U.S., according to Wells Fargo Securities analyst Zachary Fadem. And Costco's stellar in-store performance will become less potent as retail spending continues to move online. The company's 11 percent growth rate for digital sales lags not only Wal-Mart and Target but also the overall e-commerce market, which is expanding about 15 percent annually, according to researcher EMarketer.
Potentially more worrisome: Half of Costco's shoppers are Amazon Prime members, Kantar Retail says, up from 14 percent five years ago. Sharing too many of the same subscribers could be risky, since Planet Retail RNG analyst Graham Hotchkiss says Amazon now offers many bulk-size goods at prices that rival Costco's. And Amazon's pending $13.7 billion deal to buy Whole Foods Market Inc. will give it a firm foothold in groceries—the primary reason people shop at Costco, according to Barclays's Short.
One remedy, she says, would be an acquisition on par with Wal-Mart's Jet.com purchase. Others think Costco should offer in-store pickup of online orders, known as click-and-collect. But Galanti says he doesn't want to sacrifice valuable space in the warehouses to do that, creating an opportunity for rivals BJ's Wholesale Club Inc. and Sam's Club, whose Club Pickup service is growing about 30 percent a quarter.
Costco executives don't view its current store-centric state as particularly hurtful. "I think we have been moving faster in the last few years," Galanti says. "Some think we should move faster than that." And Costco may take comfort in the knowledge that it's not the only big retailer to thrive without a full-fledged online strategy. Discount chain T.J. Maxx, owned by TJX Companies Inc., also relies on customers discovering great items on the cheap in its stores. But TJX's sales fell short of forecasts earlier this year as the brand-name labels it carries were increasingly found on Amazon and other sites. Analysts say the folks at Costco would be wise to take notice. 
BOTTOM LINE -
Costco thrived operating brick-and-mortar warehouse clubs. But half its members also subscribe to Amazon Prime, leaving the company vulnerable to online poaching.
Before it's here, it's on the Bloomberg Terminal.
LEARN MORE