Paris or Frankfurt? BofA Executives Debate Trading Hub Location
By
One plan would put bond trading in France, equities in Germany

Dublin, already embraced by CEO Moynihan, is also in the mix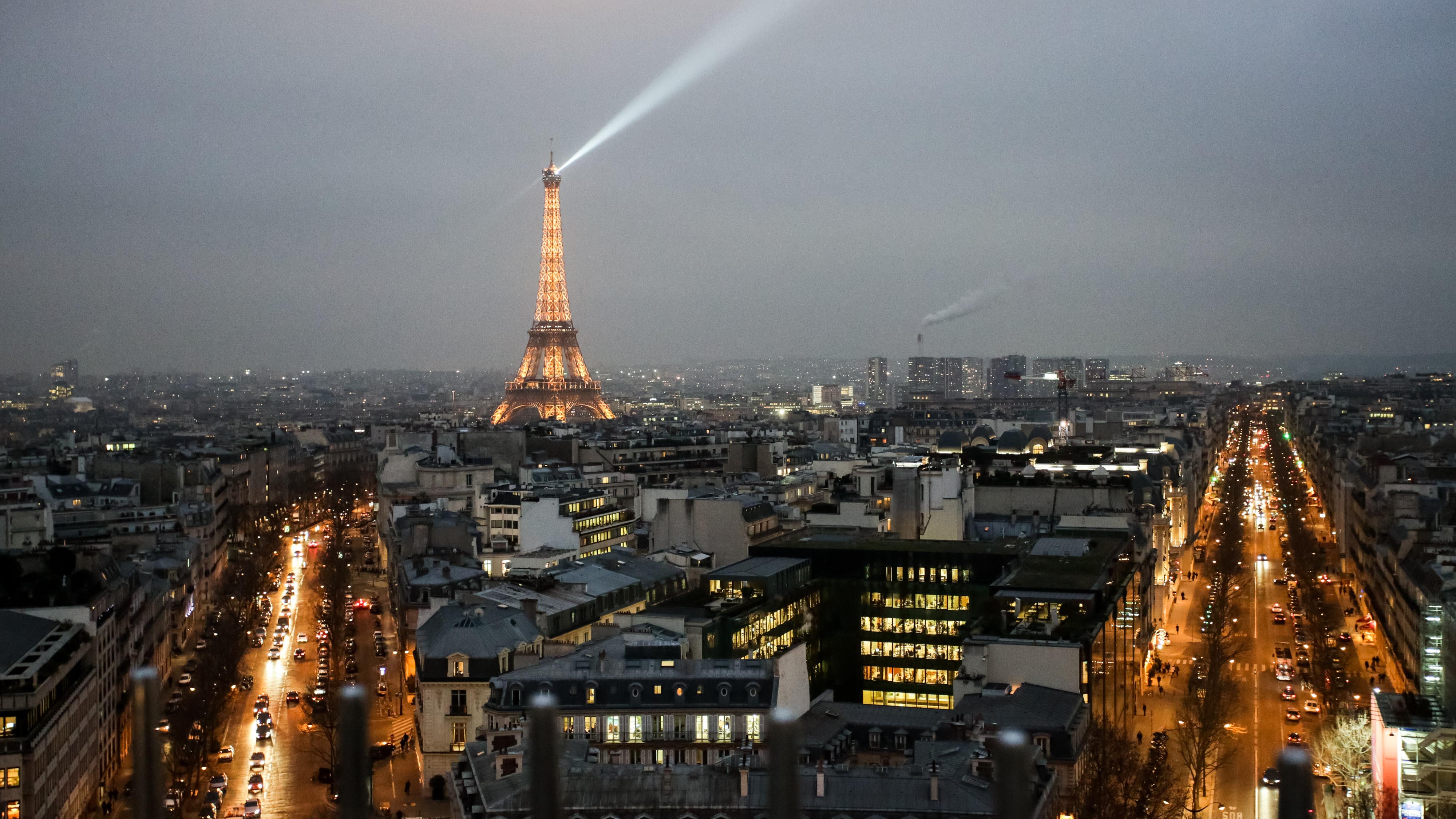 Bank of America Corp.'s investment bank executives are divided over where their European Union trading hub should be after Brexit, according to people with knowledge of the matter.
Equities head Fabrizio Gallo has pushed for Frankfurt as the base for traders working with EU clients, while his fixed-income colleagues Sanaz Zaimi and Bernard Mensah have favored Paris, the people said. Some trading operations will be forced to leave London when the U.K. exits the bloc, currently set for early 2019.

Bank of America hasn't publicly discussed plans for either city as a European headquarters. Chief Executive Officer Brian Moynihan said in July that Dublin is Bank of America's "preferred location" for its main legal entities in the EU. The bank already has a banking license in Ireland, and the concept he laid out would include setting up a broker-dealer in Dublin, the company said.
But the bank's public plan doesn't rule out a separate trading hub, and potential structures still being discussed internally are far more complicated, the people said. After months of debate, some Bank of America executives have suggested the firm pursue multiple headquarters for different trading and investment banking businesses, the people said.
Reached by phone, Zaimi called Bloomberg's account of the discussions "wrong" and referred questions to the bank. Jessica Oppenheim, a spokeswoman for the Charlotte, North Carolina-based lender, declined to comment. Gallo and Mensah didn't respond to messages seeking comment.
Proposed Plans
Zaimi, 48, runs fixed-income sales from London, where Mensah, a 49-year-old Brit, serves as co-head of the bank's debt trading operations. Gallo, a 51-year-old Italian, was based in London before moving to New York two years ago.
One proposal floated would have equities based in Frankfurt and bond trading in Paris, the people said. Another pitch would see all trading operations run out of Frankfurt but fixed-income sales move to Paris under Zaimi, they said. Even a blueprint centered around Dublin would involve adding staff in other EU locations.
The factors still under discussion include where the bank's asset manager clients will end up and what location will help with recruiting and retaining employees, the people said. The case for Frankfurt is its growing status as a hub, since most international banks -- including Morgan Stanley and Citigroup Inc. -- have selected the German city for their EU headquarters. Frankfurt also offers a lower cost of living than Paris.
Paris offers a more cosmopolitan city and France is attempting to make itself more attractive to bankers. French Prime Minister Edouard Philippe announced new initiatives last month to relax payroll taxes for the highest earners and end a levy on intraday trading.
Read more: Graphics showing where the banks are headed
Many lenders have picked a single city they'll use as a new European headquarters as London's financial services industry is reshaped by Britain's vote to leave the European Union. Standard Chartered Plc and Nomura Holdings Inc. chose Frankfurt to ensure continued access to the single market, while HSBC Holdings Plc selected Paris. French and German banks have laid out plans to beef up staff and assets in their home nations.
Moynihan announced the bank's Dublin intentions during a visit with Irish Prime Minister Leo Varadkar. The bank has extended its lease on an office building in Dublin's south suburbs and is in talks to take additional space for as many as 150 people, a person with knowledge of the matter said. The bank has capacity in its office in the city center to add staff as well, the person said.
While the firm plans to move some investment bank executives to Dublin, it probably won't be the trading hub, the people said.
Watch Next: Dublin Tops Bankers' List of Post-Brexit EU Cities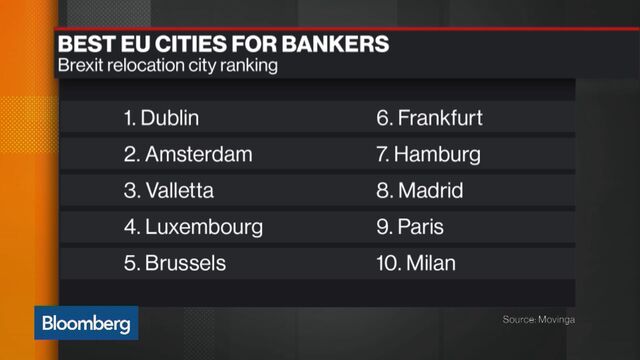 "We will move roles not only to Dublin but to other EU locations, with the focus on how we can best support our clients in these markets," Moynihan said in the July statement. ''While we await further clarity around the Brexit negotiations, we are making all necessary preparations to serve our clients however those discussions conclude."
— With assistance by Neil Callanan
Before it's here, it's on the Bloomberg Terminal.
LEARN MORE