Macron Blasts Labor Reform Opponents After Hollande Criticism
By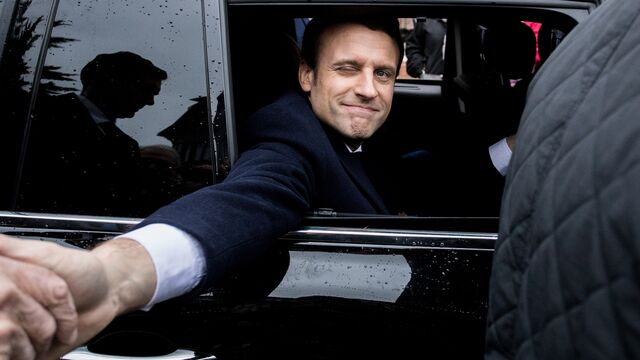 President Emmanuel Macron blasted critics of his plan to overhaul French labor law as opposition a day after predecessor Francois Hollande suggested the reform includes "useless sacrifices."
Asked about Hollande's criticism after a meeting with Austrian Chancellor Christian Kern in Salzburg, the 39-year-old president didn't mention Hollande by name but gave a campaign-style defense of his initiative.
"France's problem is that it has had mass unemployment for 30 years," he said. "The reality is that we are the only big European country that hasn't won the battle against unemployment."
After less than four months in office, Macron's government is preparing to unveil changes to labor law that will ease firing and shift negotiations on matters such as the length of the work week to the company level and away from sector-wide agreements. Historically changes to French labor laws have been fraught for governments who have been rattled by opposition from unions and students.
While Macron already has parliamentary approval to push through the changes by executive order, the degree of support for protests next month will determine success or failure. The effort is being watched closely both at home and abroad in the biggest test yet of his leadership.
In Salzburg, Macron noted that Austria's unemployment rate of 5.4 percent is practically half the French level even though the country operates under broadly the same economic conditions, suggesting that France's problems are of its own making.
"The transformation that we're carrying out is to bring France into the 21st century," Macron said. What the government is trying to do "is not about lowering unemployment by 1 or 2 points but to profoundly change the economic and social structures of France."
Plans to overhaul the tax system and invest 15 billion euros ($18 billion) in training are also key to the strategy, he added.
"We need to reform for ourselves because our policies are ineffective and unfair," he said. "But at the same time I believe that we need Europe that is fair and that's why I'm fighting social dumping."
Before it's here, it's on the Bloomberg Terminal.
LEARN MORE