Five Things You Need to Know to Start Your Day
Get caught up on what's moving markets in Asia.
By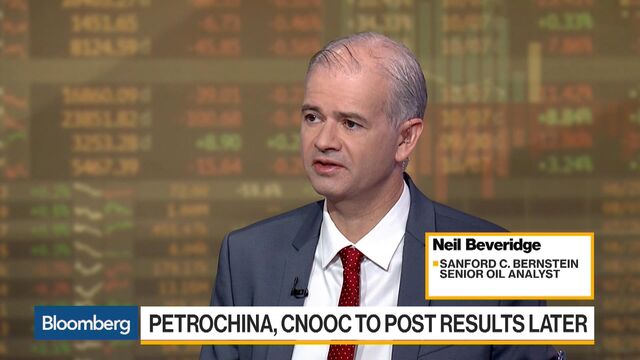 Want to receive this post in your inbox every morning? Sign up here.
Drama over the debt ceiling, oil stockpiles slide again, and Typhoon Hato's havoc could extend to Macau's casinos. Here are some of the things people in markets are talking about.
Debt Ceiling Dilemma
Here we go again. U.S. President Donald Trump is making it more difficult for Congress to keep the government open and raise the debt ceiling. At a campaign rally on Tuesday evening in Arizona, the president threatened to shut down the government if need be to ensure Congress provided funding for a border wall. Treasury bills that mature on Oct. 5 rose in the wake of the president's remarks. On Wednesday, Trump proceeded to call for national unity a day after attacking the media and members of his own party.
Cool for the Summer
Even as the summer season comes to a close, U.S. crude and gasoline stockpiles keep falling. West Texas Intermediate futures gained 1.2 percent on the weekly update from the Energy Information Administration, which also showed an increase in domestic crude production. The market moves will come as some relief to energy bulls, who didn't do too well trading on Monday's eclipse. During a luncheon in Texas, Dallas Fed President Robert Kaplan said there was a good chance of a global undersupply of oil in five to seven years.
Typhoon Hato
The Hong Kong Observatory issued its highest possible storm warning for the first time in five years as Typhoon Hato shook the territory. Trading was canceled due to the severity of the storm, which has reportedly caused multiple deaths in the region. The Hang Seng Index has tended to fall the next session after a storm of this force is declared. Analysts warned that the typhoon is poised to crimp gaming revenue in Macau, which may release second quarter GDP data on Thursday.
Stocks Slip
The S&P 500 Index spent the entire session in the red on Wednesday amid concern that fiscal policy inaction could extend to a failure to raise the debt ceiling. Losses were broad-based. Interest rate sensitive stocks like real estate and utilities, as well as energy, moved higher; 10-year Treasury yields sank to their lowest level since late June. Gold gained. Ahead of the Jackson Hole economic symposium, European Central Bank President Mario Draghi delivered a speech that didn't hint at any policy shifts.
Futures Mixed
S&P/ASX 200 futures are trading slightly to the upside ahead of the open while Nikkei 225 futures linger in negative territory. The Japanese yen's broad strength on Wednesday – gaining on all G10 peers except the Norwegian krone – could spell trouble for domestic equities, though they haven't necessarily been taking marching orders from the currency lately. The MSCI Asia Pacific Index gained on Wednesday, with technology and consumer discretionary stocks leading the advance. 
What we've been reading
This is what caught our eye over the last 24 hours.
Before it's here, it's on the Bloomberg Terminal.
LEARN MORE