Egypt Slams U.S. for Withholding Aid as Kushner Visits Cairo
By and
Spat clouds Kushner mission to renew Israeli-Palestinian talks

Foreign minister says U.S. misjudges nature of countries' ties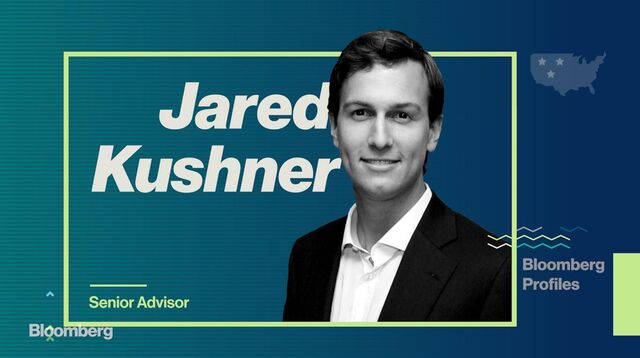 Egypt ripped into the U.S. for withholding almost $300 million in military and economic aid, a decision that soured the atmosphere as senior White House adviser Jared Kushner met with Egyptian officials to discuss restarting Israeli-Palestinian peace efforts.
Egypt's Foreign Ministry said the U.S. move -- taken Tuesday to prod Egypt to improve its human rights record -- "is a misjudgment of the nature of the strategic relations that binds the two countries over decades, and reflects the lack of understanding of the importance of supporting the stability and success of Egypt."
The decision was a surprise given comments by President Donald Trump, who said during President Abdel-Fattah El-Sisi's visit to Washington in April that the Egyptian leader had done "a fantastic job in a very difficult situation." Trump also told El-Sisi he had a "great friend and ally in the United States and me."
Kushner, Trump's son-in-law, and a U.S. delegation later held talks with and Foreign Minister Sameh Shoukry. The ministry said Shoukry stressed the importance of a clear timeline for kick-starting a Middle East talks plan, saying that the "region as a whole is thirsting for peace."
The statement cleared up earlier confusion about whether the meeting between Shoukry and Kushner had been canceled after a photo op between the two was dropped from the ministry's timetable. 
The U.S. delegation landed in Cairo after meetings with leaders in Saudi Arabia and Qatar, which have been embroiled for almost three months in a dispute that's divided the Gulf. Stops in the United Arab Emirates, Jordan, Israel and the West Bank were also on the schedule.
Harsh Light
The funding penalty again thrusts Egypt's human rights record under a spotlight at a time when the country is working to revive its economy and attract foreign investment. Although Trump has praised Egypt for battling Islamists, rights groups say the crackdown has been extended to encompass all government opponents, leaving no room for political dissent.
The U.S. is withholding $195 million for now because Secretary of State Rex Tillerson couldn't certify that Egypt had made sufficient progress on human rights and democracy. Another $95 million for foreign military financing and economic support funds will be spent elsewhere in the region, State Department spokeswoman Heather Nauert said at a briefing Wednesday.
"We do this with other countries as well where we say, 'Hey look, here's something we're going to hold back on and we can give this to you if we start to see movement in the right direction,"' Nauert said.
Egypt is the second-largest recipient of U.S. assistance after Israel, receiving roughly $1.3 billion in economic and military aid annually as a reward for making peace with the Jewish state in 1979. The aid package has been in the crosshairs before over Egypt's rights record, with the Obama administration suspending delivery of major military systems, then resuming them under restricted terms of purchase.
Before it's here, it's on the Bloomberg Terminal.
LEARN MORE