Dollar Defensive as Data Contrast Sets Stage for Jackson Hole
By
Trump remarks on shutdown, Nafta add to air of uncertainty

Trading flows modest as central bankers head to Wyoming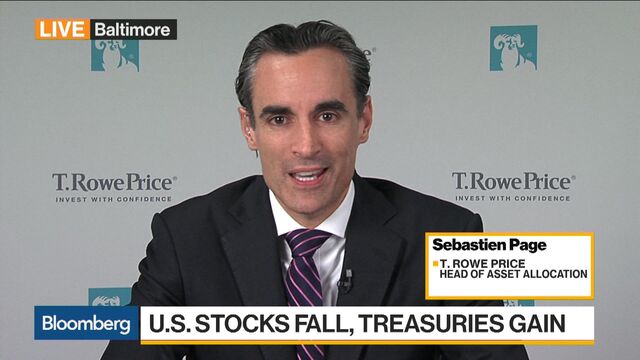 The dollar fell Wednesday on weak U.S. economic data and President Trump's threat to shut down the federal government if Congress won't fund a Mexican border.
The greenback was mixed versus its G-10 peers and lower by more than 0.2 percent as measured by the Bloomberg dollar index. The dollar extended its drop following a report that July new home sales unexpectedly fell. The U.S. data contrasted with positive PMI data from the euro area that highlighted the prospect of moderate economic growth. Those reports came just as market focus is intensifying on upcoming appearances by Federal Reserve Chair Janet Yellen and European Central Bank President Mario Draghi, who are both due to deliver speeches Friday at the Kansas City Fed's annual symposium in Jackson Hole.

Overnight, the dollar declined after Trump warned that he could shut down the U.S. government in an effort to force funding for the border wall and also pull out of Nafta. Trading flows have remained modest, with dollar selling the path of least resistance, one trader said. USD/JPY returned to near its session low under 109.00 after North Korea denounced military drills that are underway on the Korean peninsula, while EUR/USD stayed above 1.1800
USD gains vs the Mexican peso and the pound helped to offset losses against the euro and the yen. The kiwi, not a component in the Bloomberg dollar index, dropped almost 1 percent overnight and extended losses in U.S. trading after the New Zealand Treasury downgraded its growth forecasts. Several analysts suggested that the broader dollar decline was moderated by the notion that Trump's remarks may not result in the policy actions he demands
An appearance by Draghi in Germany failed to deliver any insight on the challenges facing the central bank, sharpening the focus on his Friday appearance. Meanwhile, Trump's remarks came soon after FOMC minutes cited fiscal uncertainty among factors weighing on spending and hiring plans at U.S. businesses
With a whiff of uncertainty injected into markets again, Treasuries in the U.S. rallied and equities fell, unwinding part of Tuesday's hefty gains. The drop in yields and equities added to the weaker tone of USD/JPY
In early trading, USD/JPY extended losses under the interim low at 109.31, prompting some intraday USD longs to unwind, with stop-loss sell orders triggered in the zone below 109.15 and extending to near 109.00, according to two traders familiar with the transactions who asked not to be identified because they aren't authorized to speak publicly. Overnight, USD/JPY had climbed as high as 109.83 amid demand from Japanese retail accounts and others, a trader in Asia said. Bids to buy USD are layered around 109.00 and helped cushion the decline ahead of Tuesday's 108.89 low that may offer technical support
EUR/USD rose as high as 1.1820 in U.S. trading, supported by the weaker USD tone and the PMI data. The pair also gained a lift from demand for EUR/GBP, which climbed to its highest since October, as the pound remained defensive amid Brexit concerns; GBP fell to a fresh 2-month low vs the USD at 1.2780
The common currency's advance was slowed by offers surrounding 1.1800, and traders report mixed order books layered to 1.1850 as offers and stop-loss buy orders alternate; EUR may face technical resistance at this week's highs ~1.1825, with a break clearing the way for a move toward the Aug. 2 high at 1.1910
Before it's here, it's on the Bloomberg Terminal.
LEARN MORE