Angry at Trump, More Charities Are Pulling Galas From Mar-a-Lago
By and
Groups accelerate calls after Trump's Charlottesville remarks

Events at other Trump properties may compensate for losses
The American Cancer Society said it did so in the name of commitment to diversity. Palm Beach County's Kravis Center for performing arts worried about shifting focus away from its cultural mission. And the local zoo said it sought to avoid distraction from wildlife and nature.
Winter galas slotted for President Donald Trump's Mar-a-Lago Club are, one-by-one, shifting to different venues, especially after he defended those who marched alongside white supremacists and anti-Semites in Charlottesville, Virginia. Some 20 charities have announced the move, including Big Dog Ranch Rescue, whose event is co-chaired by daughter-in-law Lara Trump.

Palm Beach country clubs are not the obvious spot for taking a stand on co-existence. For generations, many barred Jews and blacks. When in the mid-1990s Trump turned Mar-a-Lago -- the rococo mansion of gold leaf, blinding chandeliers and a towering portrait of himself in a tennis sweater -- into a private club, it was a near beacon of inclusiveness, welcoming non-whites and pop stars dismissed by some in the old-money establishment.
After Trump's election, the club -- which he called his Winter White House -- was on a roll. It doubled its initiation fee to $200,000 and became a guesthouse for foreign leaders, prompting concern that membership bought influence and a chance to overhear sensitive information.
Based on Trump's June financial-disclosure form, the club has prospered, generating $37 million in revenue during the 15 1/2-month period that ended in April, an increase from the $30 million that Trump reported in 2016. 
It's not yet clear if the cancellations will amount to a meaningful drop in income, as clients including Cleveland Clinic and the Palm Beach Zoo shift fundraisers to the Breakers, another top-dollar venue in Palm Beach. But Mar-a-Lago has always contributed more to Trump's image than to his bottom line.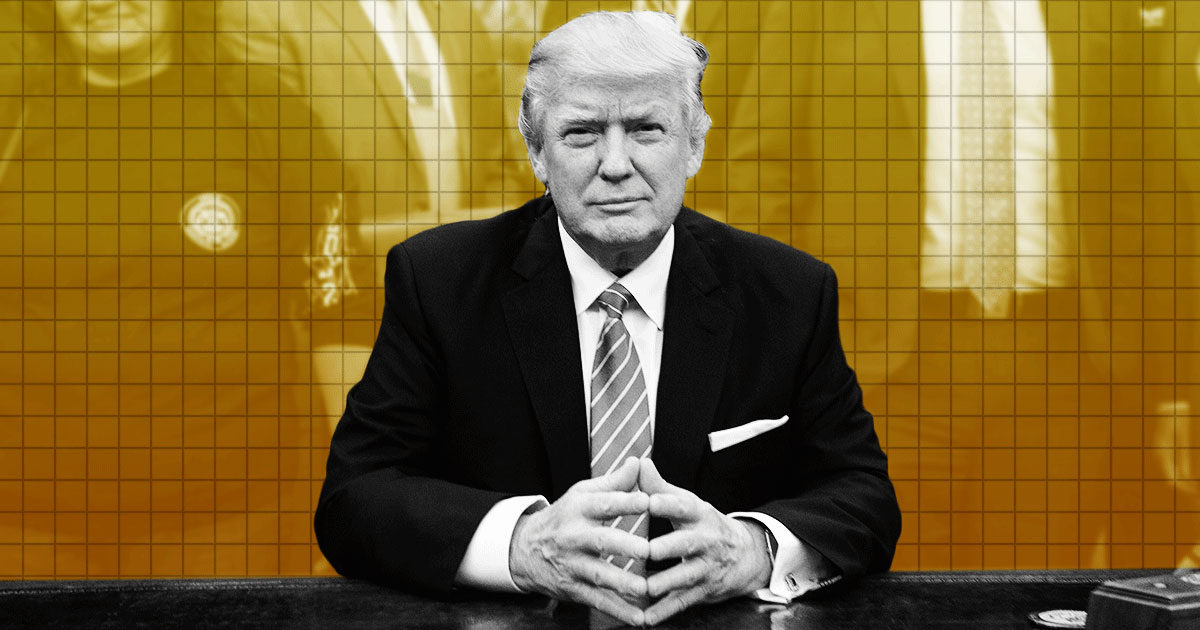 Organizations affiliated with the Republican Party may make up for any expected losses. The Republican National Committee and other groups have already spent $1.3 million at Trump entities this year, according to an analysis by the Washington Post. Much of that has been at his Washington hotel in a building leased from the federal government.
The Trump Organization didn't respond to requests for comment.
It's too early to judge whether the cancellations are the start of a trend. But Ralph Guild, who is 87 and has had a home in South Florida for more than two decades, may be a harbinger of the club's ability to withstand the outrage.
He said he joined Mar-a-Lago when no one wanted to, pleased at its inclusiveness compared with the bigotry of its competitors. He didn't vote for Trump and doesn't hold him in high esteem. But he sees no reason to abandon his beach club.
"I don't think that being a member of his club one way or another makes a lot of difference," he said. "I just think Trump is an idiot, but he's also the president of the United States. I've been alive a long time, and there are a lot of presidents I thought were idiots."
— With assistance by Michael Smith
Before it's here, it's on the Bloomberg Terminal.
LEARN MORE