Kind Targets Big Food's Sugary Fruit Snacks in New Product Push
By
Billion-dollar upstart is entering new category of products

Company touts no added sugar as shoppers seek healthy options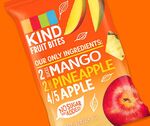 Kind LLC, the snack bar company that has ballooned to $1 billion in sales as established food giants struggle to find growth, is setting its sights on a new corner of the grocery store.
The company, which has used natural ingredients and transparent packaging to capture about 10 percent of the bar market, has launched its take on the gummy fruit snack, the childhood food often found in lunch boxes. Kind says its new fruit bites make up the first national brand without added sugar, a health credential it hopes will resonate with parents seeking out healthier options.
With the move into fruit snacks, an estimated $2.3 billion market that has been roughly flat over the last couple of years, New York-based Kind is tapping the playbook it used to muscle into snack bars. As food giants struggle to adapt to broad shifts in how consumers eat and shop, upstarts including Kind and Chobani have stepped into the void. Chobani is now the top-selling yogurt in the U.S., leaving behind brands made by Danone and General Mills, while Kind's snack bar sales have nearly tripled since 2013.
Kind's fruit bites are made with real fruit, and the boxes herald a simple ingredient list in an era when shoppers are seeking out more natural products. And at a time when sugar is increasingly viewed as a bogeyman, Kind is trumpeting that its products list only fruit such as apples, strawberries, pineapples and mangoes under ingredients.
'Novel Concept'
"Sadly, it seems to be a somewhat novel concept to offer a snack only made of fruit in a category called fruit snacks," Elle Lanning, chief of staff at Kind, said in an interview. "Most parents think they're making a healthy choice."
The Kind fruit bites, which have started shipping to stores and will be available nationally in coming weeks, will retail for $4.99 a box, a premium to the mass market products currently available. General Mills, which makes the Mott's and Annie's brands, is the leading seller of the fruit snacks in the U.S, controlling about 21 percent of the market.
Large packaged-food and beverage makers had been preparing for a new requirement that added sugars be listed on nutrition labels by 2018, a rule that the FDA announced last year. That regulation was recently delayed by the Trump Administration, though Kind is using the new label as it tries to position its fruit bites as a healthier option for shoppers.
"We were vocal about our support for the new nutrition panel -- it shares information they deserve to have as they make their food choices," Lanning said.
Watch Next: Confused About What to Eat? You're Not Alone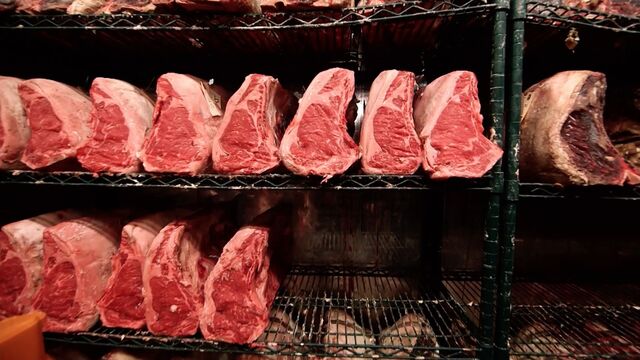 Before it's here, it's on the Bloomberg Terminal.
LEARN MORE