GOP Eyes Budget Maneuver to Allow $450 Billion More in Tax Cuts
By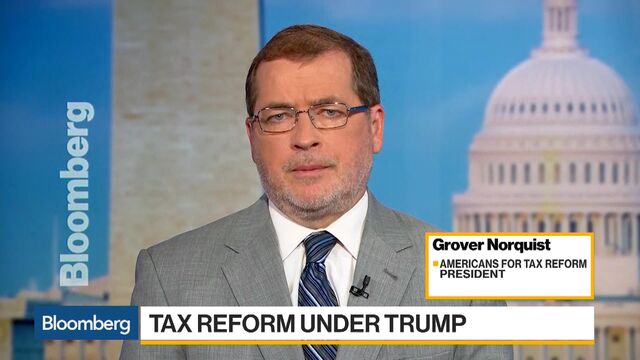 A growing number of key congressional Republicans are considering a controversial maneuver that would allow for about $450 billion of tax cuts without offsets, according to four congressional aides familiar with the discussions.
Under the proposal, the GOP would not account for things like expiring tax breaks when gauging the budgetary impact of tax legislation -- giving tax writers more room for cuts. Senate budget and tax panels are discussing the move to a "current policy" baseline -- instead of the standard "current law" baseline -- said the people who asked not to be identified because the discussions are private. The chief House tax writer, Kevin Brady, also signaled openness to the approach last month, saying it would lead to deeper tax cuts.
The switch would risk a backlash from Democrats and deficit hawks. "This decision would represent a huge break in precedent, would weaken budget discipline to allow Congress to add over half a trillion dollars to the debt," the nonpartisan Committee For a Responsible Federal Budget said in a letter earlier this month.
Before it's here, it's on the Bloomberg Terminal.
LEARN MORE