Your Evening Briefing
Here are today's top stories for Europe.
Bloomberg News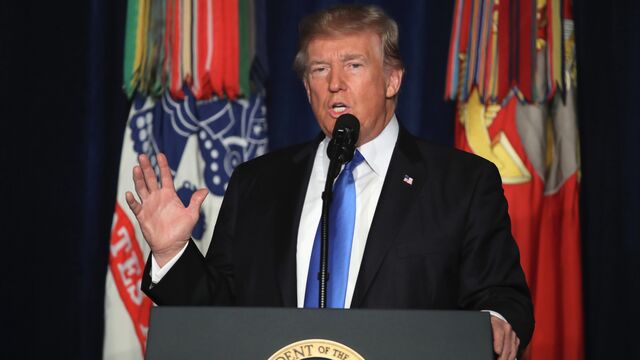 The evening briefing will soon be available in your inbox every day. Sign up here.
The U.K. government's latest Brexit proposal may have set off peals of laughter in Brussels: Westminster wants London to remain at the center of European commercial legal disputes after it leaves the EU. Except, it doesn't want to be subject to the direct jurisdiction of the European Court of Justice. Britain doesn't want to lose lucrative litigation business, which contributes more than £25 billion ($32 billion) a year to the economy, according to business lobby group TheCityUK. No response yet from across the Channel.
Meltdown. Shares in British subprime lender Provident Financial tumbled as much as 76 percent after it forecast a full-year loss and chief executive Peter Crook stepped down. The company blamed its woes in part on a botched technology roll-out as it tried to modernize its century-old door-to-door sales model with iPads. Provident's skid was the latest blow in a summer of woes for money manager Neil Woodford, whose funds are the company's second-largest shareholder.

Nordic returns. The world's biggest piggy bank just got bigger. Norway's $970 billion sovereign wealth fund returned 2.6 percent in the three months through June, for a total of 202 billion kroner ($26 billion). That's $285 million a day. Optimism over global economic growth has boosted markets, helping the fund achieve its fifth straight quarter of growth.
Rules of origin. U.K. auto manufacturers might have a problem on their hands after Brexit. Current trade pacts require exporters to prove that 50 percent to 60 percent of a product's components are from the originating country to avoid tariffs—but U.K. cars now have on average just 44 percent British-made parts. After Brexit, automakers might have to change their supply chains to make sure their cars are British enough.
Nothing new here. President Trump announced his new Afghanistan strategy, but much of it isn't new at all. More troops, pressure on Pakistan, and diplomatic outreach to the Taliban are all tactics his predecessors tried without success. Trump's challenge is to shatter the strategic stalement in Afghanistan. At the same time, a protracted overseas war only adds to the list of issues Trump faces that defy easy fixes.
Work life. A new survey says older workers tend to be less content in their jobs than their younger colleagues. One in six British workers over age 35 said they were unhappy at work—more than double the number for those under 35. Factors to blame include the stress of a high-ranking position, the demands of childcare, or the disappointment of not making it further up the career ladder.
The shape of things to come. What's in the new Apple iPhone 8 due out this year? If history is any guide, it'll be a mix of homegrown innovations and ideas liberally borrowed from rivals, refined and honed by Apple. "We don't feel an impatience to be first," CEO Tim Cook told Bloomberg in a June interview. "Our thing is to be the best and to give the user something that really makes a difference in their lives." Here's a look at some of the technologies likely to be used in the iPhone 8.

Compiled by Andy Reinhardt and Leila Taha
Before it's here, it's on the Bloomberg Terminal.
LEARN MORE