Berkshire Spared From S&P Downgrade After Oncor Deal Collapses
By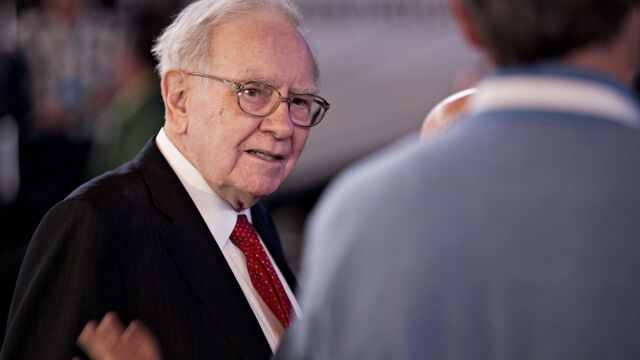 Warren Buffett's Berkshire Hathaway Inc. was spared a downgrade from S&P Global Ratings after the collapse of the company's $9 billion deal to buy Oncor Electric Delivery Co.
S&P affirmed Berkshire's AA score and removed the Omaha, Nebraska-based company from CreditWatch Negative, the ratings firm said Tuesday in a statement.
Berkshire had the negative status since July "to reflect the uncertainty around the funding of the acquisition and how it could affect leverage metrics at the parent-company level," S&P said. "With the transaction now terminated, we expect the company's current leverage to remain within our original expectations."
Oncor abandoned the Berkshire deal to accept at $9.45 billion offer from Sempra Energy.
Before it's here, it's on the Bloomberg Terminal.
LEARN MORE