Balance of Power: Trump's Afghan About-Face
By and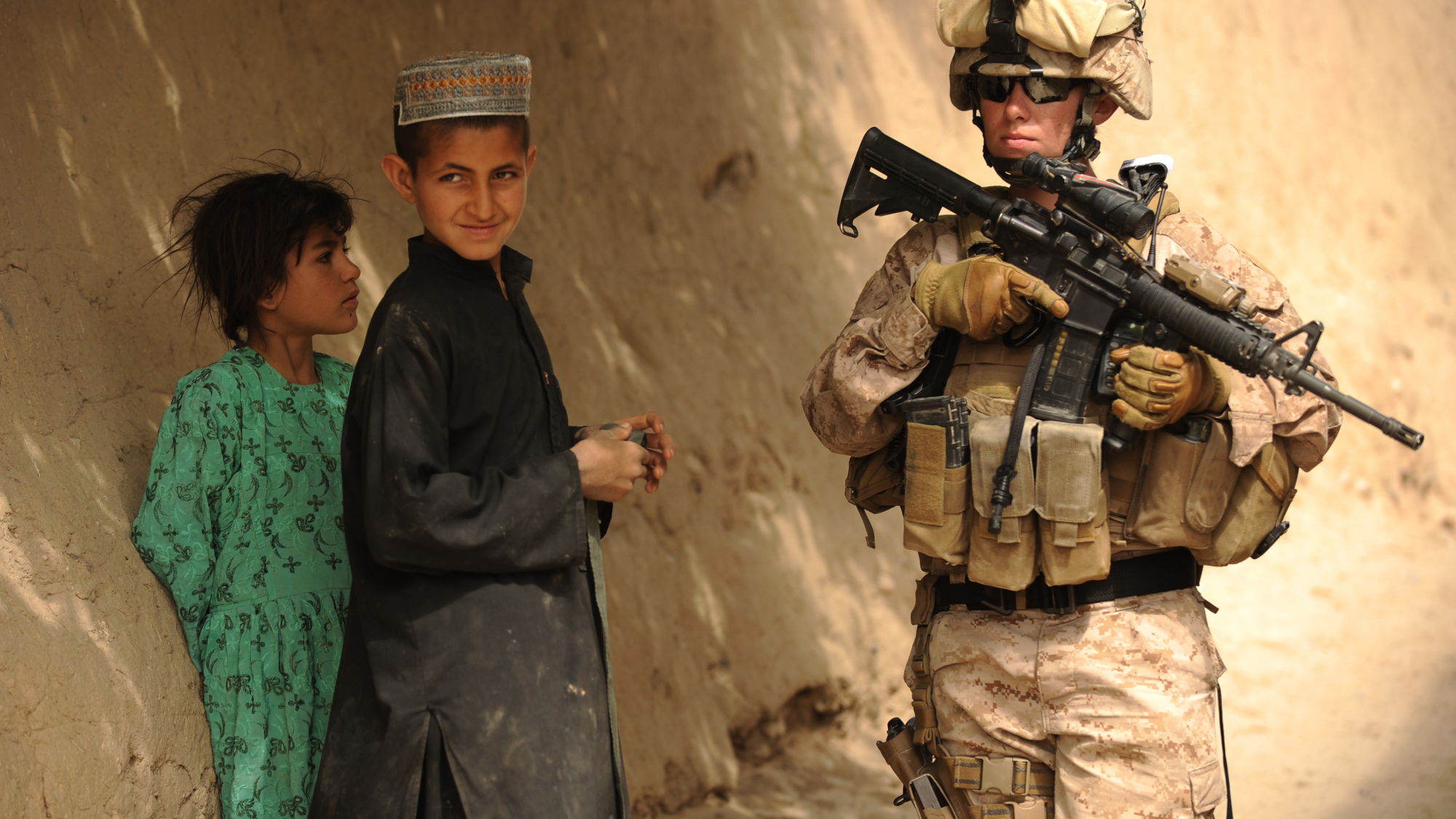 Donald Trump the president did something last night Donald Trump the candidate surely would have hated: committed the U.S. to deeper involvement in Afghanistan, already the longest war in American history.
He offered no timetable, no stated vision of what victory looks like and wouldn't even put down a hard number of how many more troops are going in. (It's about 4,000, a roughly 50 percent increase, based on Defense Secretary James Mattis's plan.)
Candidate Trump had pledged to cut back on U.S. military intervention abroad, and crush terrorists while doing it. This plan envisions "strategically applied force" and Taliban peace talks. Not exactly the same thing. And his voters are sure to notice.
In case they missed it, ex-Trump strategist Steve Bannon was there to remind them. "Trump reverses course," Bannon's conservative Breitbart News site blared in big red letters, labeling the speech a "flip-flop."
Trump's mid-30s approval rating makes a "trust me" speech like the one he gave last night a hard sell. Now he might be tempted to go for some cheap applause on immigration in a trip to the Mexican border in Arizona today. So soon after Charlottesville, Republicans are holding their breath.

Sign up to receive the Balance of Power newsletter in your inbox, and follow Bloomberg Politics on Twitter and Facebook for more.
Global Headlines
Tactical deja vu | Besides being a personal change of heart, Trump's Afghanistan strategy relies on tactics that failed his predecessors, and there's little reason to think this time will be any better, Nick Wadhams writes. The White House is betting that keeping the duration of the U.S. presence vague will avoid a pitfall of Barack Obama's withdrawal timetables, saying the deadlines led the Taliban to believe it could outlast the U.S. 
War without end? | Trump's pledge of more U.S. troops — and his criticism of Pakistan for providing safe haven to the Taliban — won praise from governments in Afghanistan and India. Pakistani politicians, unsurprisingly, weren't pleased. South Asia observers doubt the strategy will alter the dynamics of the 16-year conflict or push the Taliban toward a peace deal. 
Asia's tinderbox | A concentration of firepower and interlocking alliances makes it likely that a second Korean war would quickly engulf all of Asia. These maps by Brendan Scott and Adrian Leung show why the decades-long stalemate between North and South Korea is likely to endure despite the war of words between Trump and Kim Jong Un. 

Australia in crisis | Prime Minister Malcolm Turnbull's government, which holds a one-seat majority in the lower house, could hinge on a 117-year-old law that forbids dual citizens from holding office. Hearings start this week that could see three ruling-party lawmakers banned, potentially leading to the collapse of his government and more political turmoil. 
Brazilian meltdown | Decaying infrastructure and rising deforestation are the most obvious costs of the country's record recession. But it's the less visible fallout — spending cuts on education, health, research and police — that may leave the worst legacy. And as David Biller and Gabriel Shinohara write, years of austerity risk propelling outsiders into power in next year's elections.
Brexit puzzlement | Irish Premier Leo Varadkar said he's "confused" by signals from the U.K. government that suggest it wants all of the advantages of EU membership but none of the costs. "That's not a realistic position," he told Bloomberg Television. His buy-in is key: without sufficient progress resolving the border with northern Ireland, the EU won't start talks on post-Brexit ties. 
And finally ... While his boss Donald Trump was drawing widespread mockery for looking at the eclipse without protective glasses, Treasury Secretary Steven Mnuchin and his wife were causing a stir of their own. His partner, Scottish actress Louise Linton, got into an Instagram shouting match with a user who criticized her for touting the high-end fashion labels she donned during a visit to Kentucky. "Have you given more to the economy than me and my husband?" she asked, before making her account private. Mnuchin himself, a former Hollywood producer, quipped that it would make for "quite a movie" if he and his team walked into the famed vault at the state's Fort Knox "and there was no gold."

— With assistance by Kathleen Hunter
Before it's here, it's on the Bloomberg Terminal.
LEARN MORE