Photographer: Susana Gonzalez/Bloomberg
Your Evening Briefing
Here are today's top stories for Europe.
Bloomberg News
The evening briefing will soon be available in your inbox every day. Sign up here.
It's one of the biggest deals since the oil downturn. French energy major Total has agreed to buy the oil and gas unit of Danish shipping giant Maersk for $4.95 billion. The company will also take on $2.5 billion of Maersk's debt. Maersk now plans to divest a further $7.5 billion worth of energy-related assets. Deals in the energy sector have picked up pace in recent months as the industry puts the worst of the slump behind it. — Andy Reinhardt
Posturing. Britain and the European Union are at odds over how soon Brexit talks can pivot toward a trade deal. Prime Minister Theresa May's government wants to move on as soon as October. But the EU wants "sufficient progress" to be made addressing citizens' rights, the Irish border, and the Brexit bill before agreeing to talk trade. The U.K. government will publish five positions papers this week, starting with two released today. One discussed trade policy and the other addressed information security.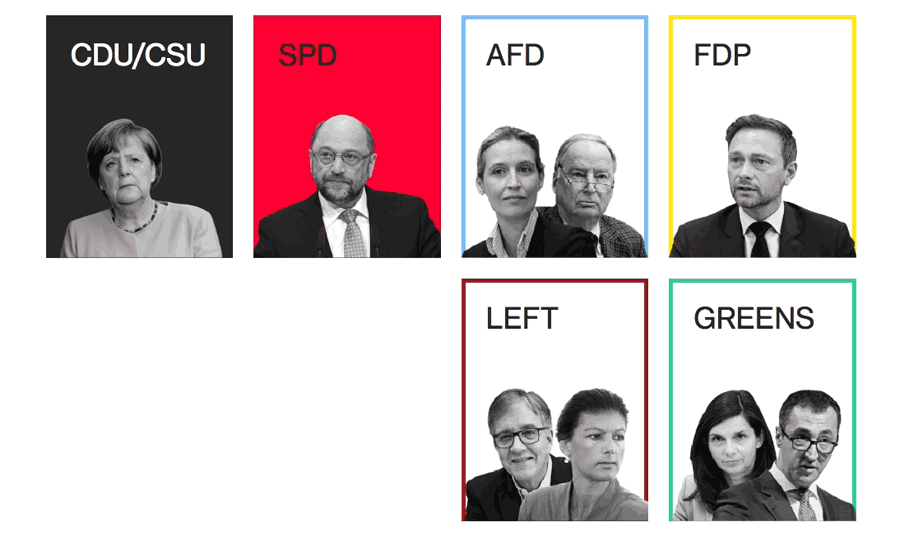 Coalitions. The big prize in Germany's election on Sept. 24 is the chancellorship, and the contest between Angela Merkel and her chief opponent Martin Schulz is heating up. The election will determine which combination of parties is able to form the next government. Here's a look at all the current and potential coalitions that could end up in charge. On intriguing possibility: an alliance between Merkel's CDU and the Greens.
Unintended consequences. With the start of Europe's new MiFID II market rules less than five months away, banks and asset managers are scrambling to prepare for a regulatory overhaul that risks doing more harm than good to the finance industry. From job losses to trading turmoil, here are some of the potential effects of MiFID II that regulators may have never fully considered.
Mystery man. Saudi Arabia is embracing a little-known Qatari sheikh as it tries to win concessions from the tiny nation. Sheikh Abdullah Bin Ali Al-Thani is a descendant of Qatar's founder, and has been warmly received by both the Saudi king and the powerful crown prince. Boosting Sheikh Abdullah could be part of a plan to pressure Qatar's ruler, who has refused to capitulate to the Saudi-led bloc's demands.
Boys club. London's female trial lawyers have just scored a symbolic gender equality victory: access to the men's locker room. A new unisex space at one of London's most famous courthouses came after female barristers complained about being left out of conversations on their cases with male peers. The British judiciary and trial lawyers have long struggled with gender balance, and women still make up only 14 percent of the best-paid tier of barristers.
Open top. On Friday evening in Carmel, California, Mercedes-Benz unveiled its latest concept car: the Mercedes-Maybach Vision 6 Cabriolet. A 6 meter long, 750 horsepower, electric convertible, the Vision 6 is indeed only a vision. But its sleek beauty and remarkable specifications could make their way into other Mercedes autos in the next two decades.

Compiled by Andy Reinhardt and Leila Taha
Before it's here, it's on the Bloomberg Terminal.
LEARN MORE