This 2011 Quote About Gary Cohn Might Shed Light on His Current Dilemma
By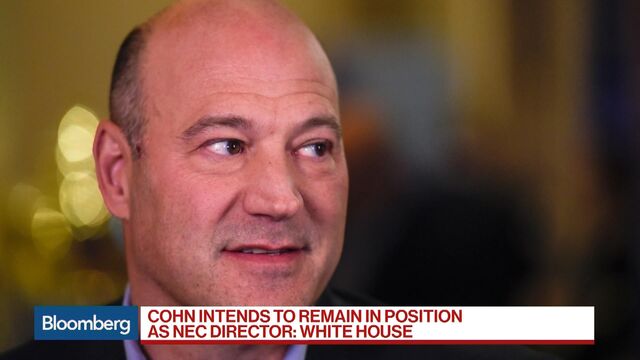 Follow @bpolitics for all the latest news, and sign up for our daily Balance of Power newsletter.
Gary Cohn hasn't gone public with his thoughts since Donald Trump equated torch-bearing white supremacists with protesters marching against hate speech. But Orin Snyder, a prominent New York lawyer and friend of the former Goldman Sachs president, gave some insight into his thinking in a 2011 Bloomberg profile.
"If something is not right, sometimes he has trouble letting it go: If someone slights his kid, someone does something in business that he doesn't like," Snyder said. "He has high expectations for people. I think he just gets disappointed."
Cohn, while upset, will remain director of the National Economic Council, according to a White House official. Trump has also cited the former trader as a candidate to be the next Federal Reserve chairman.
That same profile included a message from Cohn to graduating students at American University in 2009. "Take risks," he told them. "Everything I've done in my career, and everything that most of you have done to this point, is to take risks."
Before it's here, it's on the Bloomberg Terminal.
LEARN MORE