Tencent Shares Jump After Posting Record Quarterly Sales, Profit
By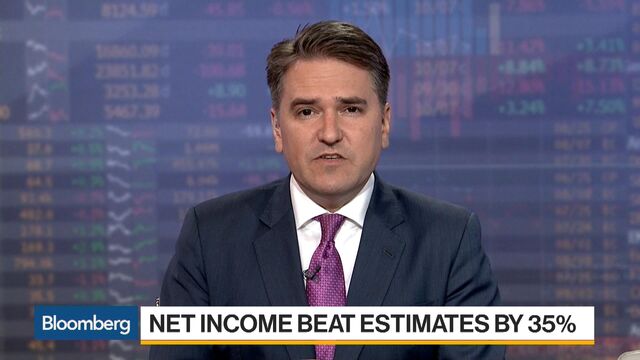 Tencent Holdings Ltd. shares jumped the most in a year after the Chinese Internet giant posted record profits on its fastest sales growth in 7 years.
The stock jumped as much as 5.5 percent, the biggest intraday jump since August of 2016. The shares had already gained 70 percent before Wednesday's earnings announcement, which showed a 70 percent surge in net income to a record 18.2 billion yuan ($2.7 billion), topping analysts' estimates.
Tencent is benefiting from the popularity of its marquee hack-and-slash smartphone game title Honour of Kings, which along with other games gives the company more than 200 million players. That helped mobile games revenue surpass that of desktops for the first time. The still-nascent advertising and finance business on messaging app WeChat has also boosted confidence it can eventually become an ad powerhouse alongside leader Alibaba Group Holding Ltd.
"Mobile games revenue grew fast, benefiting from titles like Honour of Kings," said Li Yujie, an analyst at RHB Research Institute Sdn in Hong Kong.
Analysts at Goldman Sachs Group Inc., Credit Suisse Group AG and others raised their price targets on the stock. Goldman raised its share forecast to HK$369 from HK$346 while Credit Suisse increased it to $HK390 from HK$302.
Sales rose 59 percent to 56.6 billion yuan, also topping projections.
Before it's here, it's on the Bloomberg Terminal.
LEARN MORE