Tencent Proves Again Why It's the Indispensable Asian Investment
Bloomberg News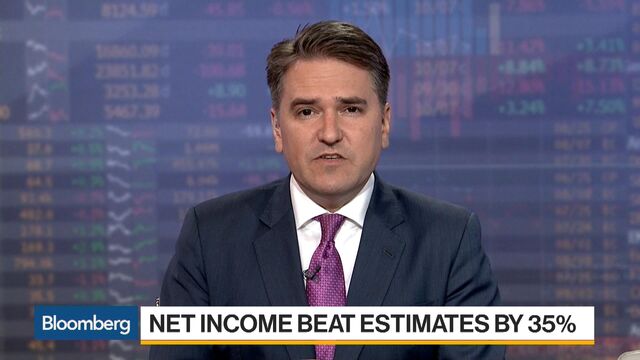 There's only one stock in Asia that's really mattered this year -- Tencent Holdings Ltd.
A 76 percent surge in its Hong Kong shares has lifted the company's value by $175 billion, or more than Unilever's market cap, in what is easily the biggest creation of wealth by an Asian-listed company. The tech titan is the largest contributor to gains among MSCI Inc.'s Asian and Chinese benchmarks. And its latest earnings show momentum is getting stronger.
Tencent benefits from a walled off universe, thanks to state restrictions limiting companies like Facebook Inc. That means Pony Ma's empire has a lock on how the Chinese go about their day, from paying for food, chatting with friends, playing games or watching videos. All of which translates into huge profits, even if the company is little known outside of China: net income surged 70 percent to a record 18.2 billion yuan ($2.7 billion) last quarter.

Sure, Tencent took a hit last week due to a probe into its news services, but to most investors that was a chance to buy the dip. There's only one Asian company that's eclipsed Tencent in wealth creation this year, though it's not listed in the continent -- Alibaba Group Holding Ltd. The e-commerce firm, which decided in 2014 to sell shares in the U.S. rather than Hong Kong, has added $191 billion in value.
— With assistance by Emma O'Brien
Before it's here, it's on the Bloomberg Terminal.
LEARN MORE