Disney's Biggest Bear Blocked From Bob Iger's Twitter Feed
By and
CEO blocked BTIG's Greenfield from Twitter feed, analyst says

Research firm downgraded entertainment company's stock in 2015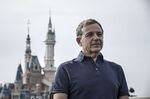 Bob Iger has had enough of his biggest Wall Street critic.
BTIG LLC's Richard Greenfield revealed he was blocked from seeing the Walt Disney Co. CEO's Twitter feed Thursday, the latest escalation in a feud between the media company and the bearish analyst. Greenfield has criticized Disney for not letting him ask Iger questions on conference calls since May 2011, even when he was recommending the stock.
Iger may want to tune out Greenfield, but Disney investors who heeded his advice to sell were rewarded. Disney stock has lost almost 10 percent since the outspoken media and technology analyst downgraded shares of the world's biggest entertainment company to sell the morning of Dec. 18, 2015. The S&P 500 Media Index has gained 20 percent in that span, led by Charter Communications Inc., Time Warner Inc. and CBS Corp.
The Disney downgrade rankled Iger at the time. In an interview on Bloomberg Television that day, he said he was suspicious that Greenfield was seeking attention by announcing the downgrade the morning before the opening of the Burbank, California-based studio's smash hit, "Star Wars: The Force Awakens."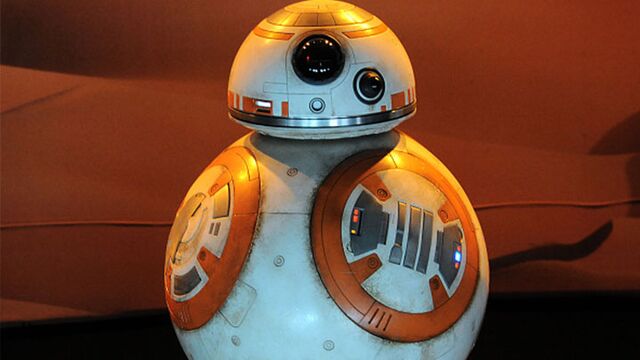 Greenfield has the longest-running sell rating on the stock among 42 Disney analysts tracked by Bloomberg. His stock picks in general, including buy ratings for high-flying Netflix Inc. and lackluster Viacom Inc., have produced returns slightly ahead of the average media analyst over the past year, according to data compiled by Bloomberg.
Iger is relatively new to Twitter, having created an account in January. Through his account, which identifies him as Disney's CEO, he tweeted his announcement in June about resigning from Donald Trump's advisory council after the president withdrew the U.S. from the Paris climate accord. Iger also tweets personal messages to his family and photos of himself at Disney events. He hasn't disclosed material information on Disney's business operations through the social-media outlet.
Greenfield has argued that Disney has overpaid for sports rights for its ESPN cable network and failed to anticipate the competitive threat posed by Netflix. Iger has said ESPN and Disney's other brands will thrive as the media landscape changes, in part because of the programming the company owns.
In an email, Greenfield said there was "nothing personal" in his interactions with Iger. "We are 100 percent focused on whether Disney stock should be bought or sold," he said.
Greenfield's price target on Disney shares is $90. The stock was little changed at $101.62 at 9:32 a.m. in New York Friday.
A Disney spokesman didn't immediately return phone or email requests for comment.
Before it's here, it's on the Bloomberg Terminal.
LEARN MORE