Trump's Charlottesville Uproar Overshadows GOP Tax Plan Roadshow
By
House tax chief says still confident of president on taxes

Rep. Doggett calls on GOP to pursue bipartisan tax revamp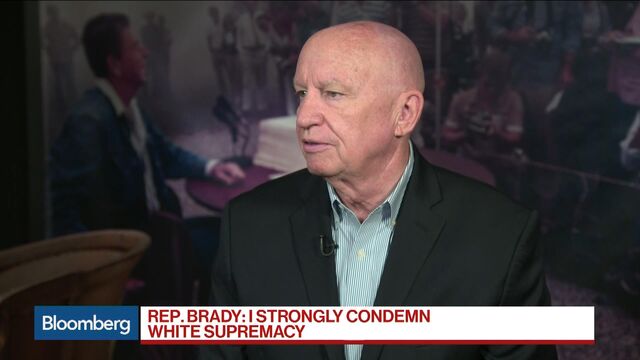 Top Republican tax writers went to a national shrine for tax cutters -- former President Ronald Reagan's California ranch -- hoping to make a sales pitch for a historic overhaul of the U.S. tax code.
But their efforts were overshadowed by the party's incumbent leader.
President Donald Trump faced sharp criticism from business executives and fellow Republicans Wednesday over his remarks that equated white supremacists and counter-protesters in Charlottesville, Virginia. So as Representative Kevin Brady, the Texas Republican who chairs the House Ways and Means Committee, prepared to deliver a speech at Reagan's ranch, he found himself answering questions that had nothing to do with tax brackets, depreciation schedules or capital gains.
"I strongly condemn the white supremacists, the KKK, the neo-Nazis and the violence and hatred they bring to this," Brady told Bloomberg in a televised interview downtown before his speech.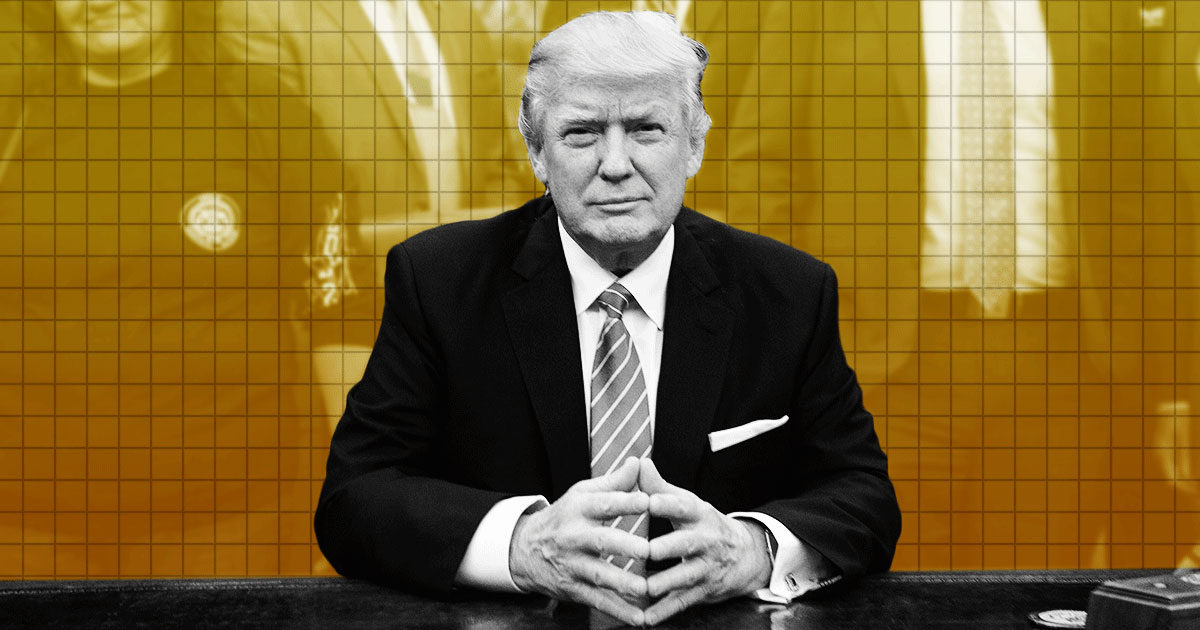 Brady and other Republican tax writers spoke Wednesday behind what Brady said was a replica of the desk from which Reagan signed tax-cut legislation that preceded the historic tax-code rewrite of 1986. Wednesday is the 31st anniversary of the date when House and Senate officials agreed on what would eventually become that broader legislation.
Throughout their remarks, Brady and others repeatedly referred to the president -- the one who served from 1981 through 1988. "We're fighting for those Reagan principles of simplicity and fairness and growth" through legislation that would close special-interest loopholes and accelerate economic growth, he said.
"Ronald Reagan is not here," said Representative Peter Roskam, the Illinois Republican who chairs the Ways and Means tax policy subcomittee. "But Ronald Reagan had faith in generations that followed him." He and others, including Representative Carlos Curbelo of Florida and Representative David Schweikert of Arizona, cited the need to fix a tax code that serves special interests at the expense of families and businesses.
If the event was intended as a symbolic way to kick off a GOP push for tax legislation, the White House didn't immediately join in the effort. Trump's public comments on Twitter Wednesday mentioned the GOP's special-election primaries in Alabama and Utah; North Korea; his infrastructure proposals; and criticism of Amazon.com Inc. As of 6 p.m. in New York, he'd said nothing of the event where Brady and others spoke.
The White House press office didn't respond to a request for comment.
'Disciplined' Argument
"For the past two years, Congressional Republicans have focused on policy and substance despite an endless string of distractions from the President's mouth and Twitter feed," Michael Steel, a former spokesman for former House Speaker John Boehner, said in an email. "Would it help if the President makes a focused, disciplined public argument for the benefits of tax reform? Absolutely."
Still, Brady told Bloomberg Wednesday that he still viewed Trump as an asset in helping to complete a tax code rewrite.
"I'm confident he's going to be all in and using the bully pulpit to talk about what's wrong with the broken, monstrous tax code we have," Brady said. "I'm optimistic about him leading on a signature issue for America."
Henrietta Treyz, a managing partner at Veda Partners, said in a note Wednesday that tax staffers on Capitol Hill have been discouraged by Trump's actions.
'Thread the Needle'
"There are allusions to 'needing space' and calm to thread the needle for tax reform," she said. "These frustrations stem from the inability of the President to stay on message, the inability of the White House to drop the health-care debate, uncertainty about whether it's more politically beneficial to distance oneself from or embrace President Trump and, of course, how to prioritize tax cuts when the President is inflaming racial tensions nationwide to the point where members are forced to weigh in on the issue."
Republicans have said they want to spend August -- usually a quiet month in Washington -- building support for a tax overhaul among constituents at home. Instead, attention has been dominated by controversies even before the Charlottesville clashes -- from a days-long feud the president incited with Senate Majority Leader Mitch McConnell to a potential nuclear standoff with North Korean leader Kim Jong-Un.
Brady told Bloomberg News that despite the distractions, tax writers in the White House, Senate and House remain on schedule to produce a plan that can be voted on in 2017.
"It is an ambitious schedule. We recognize that," he said.
Temporary or Permanent
While Brady reiterated that the goal is a permanent tax rewrite because it would stimulate the most robust growth for the longest period of time, he didn't rule out a temporary tax cut. "We're going to deliver tax cuts and tax reform in some form," he said. He said he has reached out to congressional Democrats about tax policy, but he rejected their call to abandon any tax cuts for the top 1 percent of earners, saying the planned tax overhaul is "all about growth."
House Speaker Paul Ryan, in a blog post on Wednesday, repeated his support for making any tax changes permanent. The post said working families need the certainty of permanent tax-rate cuts to spend wisely and save for the future, adding "if we are really serious about growing our economy, we believe these tax cuts should be permanent."
Top GOP lawmakers have said they plan to avoid obstruction by Senate Democrats by using a voting procedure that allows for passing legislation on a simple majority. Under that procedure, however, any changes that increased the long-term federal deficit would have to be set to expire.
Partisan Overhaul
Brady also said in an interview before his speech that he didn't want to wait to require companies to bring back earnings that they have stockpiled offshore and was looking at the repatriation proposal outlined in the 2014 tax plan from former House Ways and Means Chairman Dave Camp.
A key Democrat said Wednesday that Republicans should abandon their plans to rewrite the tax code on a partisan basis and instead use their power to confront the president.
"Instead of teaming up with Trump to obtain more costly tax breaks for the super rich, they need to lay out a plan to contain Trump," said Representative Lloyd Doggett of Texas, the top Democrat on the Ways and Means tax subcommittee. "Only hours after he included among his 'very fine people' those who march in torch-lit processions shouting racist and anti-Jewish slurs and carrying Nazi flags, this is certainly not a time for more 'business as usual.'"
Before it's here, it's on the Bloomberg Terminal.
LEARN MORE