Dimon Says He Strongly Disagreed With Trump on Charlottesville
By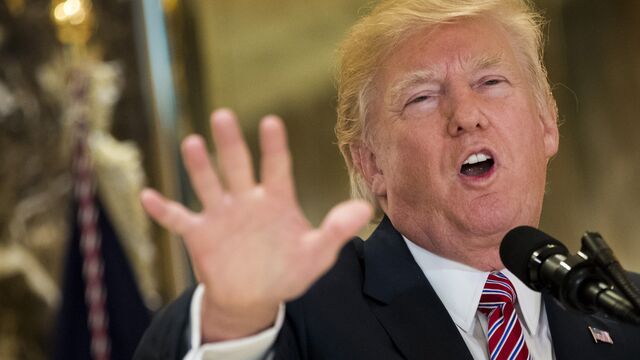 Follow @bpolitics for all the latest news, and sign up for our daily Balance of Power newsletter.
JPMorgan Chase & Co. Chief Executive Officer Jamie Dimon said he supported the dissolution of Donald Trump's council of CEO advisers because he strongly disagreed with the president's reaction to the racial violence in Charlottesville, Virginia.
"There is no room for equivocation here: the evil on display by these perpetrators of hate should be condemned and has no place in a country that draws strength from our diversity and humanity," Dimon said in a Wednesday memo to bank employees. "Constructive economic and regulatory policies are not enough and will not matter if we do not address the divisions in our country. It is a leader's role, in business or government, to bring people together, not tear them apart."
Before it's here, it's on the Bloomberg Terminal.
LEARN MORE