'Black Swan' Writer Taleb Downplays North Korean Nuclear Threat
By and
Biological agents, water-supply poisoning called bigger risks

'We're horrible' at fighting terrorists such as ISIS, he says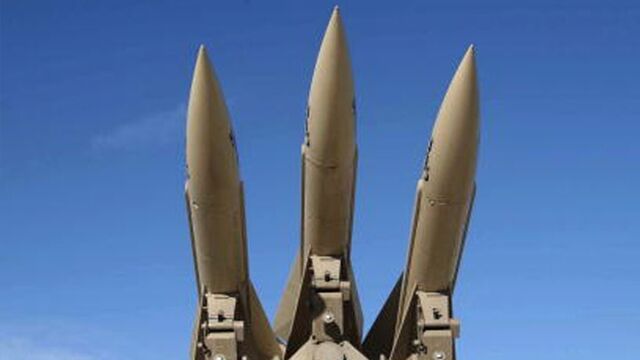 Nassim Taleb says people are concerned with the wrong geopolitical risks.
Rather than North Korea and the possibility that it may fire a nuclear missile at Guam or the continental U.S., the author of "The Black Swan" argues that terrorism and pandemics pose greater risks to the U.S.

"Nuclear is something we're good at, the military's good at," Taleb, a scholar specializing in randomness, probability and uncertainty, said Tuesday in a Bloomberg Television interview in New York. "But we're horrible, it turned out to be, at fighting militias, terrorists. That we're not good at -- fighting ISIS." 
Taleb, a native of Lebanon and professor at New York University, is a former derivatives trader best known for his 2007 book about the failure of people to foresee rare events, such as the last decade's financial crisis. He also serves as an adviser to hedge fund firm Universa Investments.
Among the biggest conceivable threats to society, Taleb speculated that an adversary could cause more deaths by a biological agent or poisoning of the water supply than by detonating a nuclear bomb in Manhattan, which would still be "a horrible thing."
Even as President Donald Trump and North Korean leader Kim Jong-Un engage in saber rattling, the risk of a nuclear war is limited because a confrontation would probably be suicidal for the Asian nation, which has little capability to harm the U.S., Taleb said.
"I don't spend time on this, so it makes my life easier," he said.
Before it's here, it's on the Bloomberg Terminal.
LEARN MORE