Trump's 'Military Option' for Venezuela May Help Avoid Default
By
Ashmore says war rhetoric could bolster Maduro's popularity

That, in turn, could free up more money for debt payments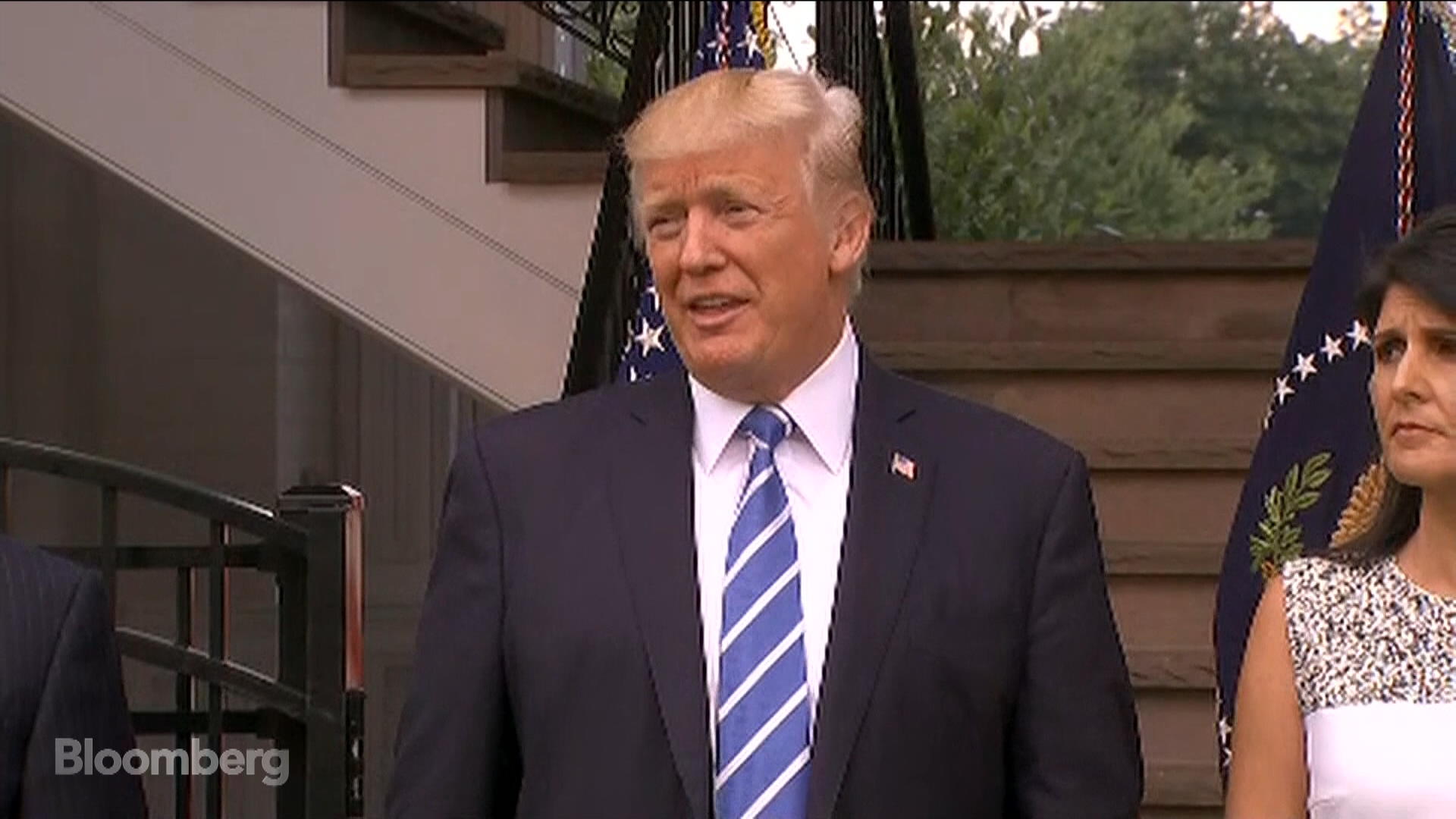 Follow @bpolitics for all the latest news, and sign up for our daily Balance of Power newsletter.
One of the biggest investors in Venezuela says bond holders may be unintended beneficiaries of Donald Trump's suggestion that the U.S. military could intervene in the South American nation.
Jan Dehn, the head of research at London-based Ashmore Group Plc, says the president's reference to a "military option" when asked Aug. 11 about his strategy for Venezuela gave strength to embattled leader Nicolas Maduro at a time when he badly needs it. His government has been the target of deadly street protests and international condemnation for what critics say is a plan to cement his grip on power by rewriting the constitution.
Trump's words help substantiate Maduro's frequent claim that imperialist powers are scheming to topple him by coup or invasion, and boosted the Venezuelan leader's standing at home and across Latin America. Additional political capital will allow Maduro to prioritize the $3.5 billion in debt payments due in October and November over spending on social programs to shore up his popularity ahead of regional elections, according to Dehn.
"Maduro is going to milk this story," Dehn said. "It reinforces his own rhetoric that the reason Venezuela has problems is an international economic war orchestrated in large part by the U.S."
The political chaos enveloping Venezuela over the past few months has hit the price of the country's bonds as the U.S. imposed sanctions on individuals within the government and state oil company. While traders' worst fears of a blanket ban on Venezuelan crude or specific bond investments never came to fruition, the odds of a default in the next 12 months has climbed over the past month, reaching 65 percent Tuesday from 54 percent at this point in July, according to credit-default swaps data compiled by Bloomberg.
Ashmore Group, which oversees about $52 billion of assets, is the third-largest holder of Venezuelan sovereign debt, Bloomberg data show.
Before it's here, it's on the Bloomberg Terminal.
LEARN MORE