Goldman Tops Banks Betting on a New Type of Hedging
By
Goldman has bet on 15 fintech ventures this year, report shows

JPMorgan ranks second among banks with nine investments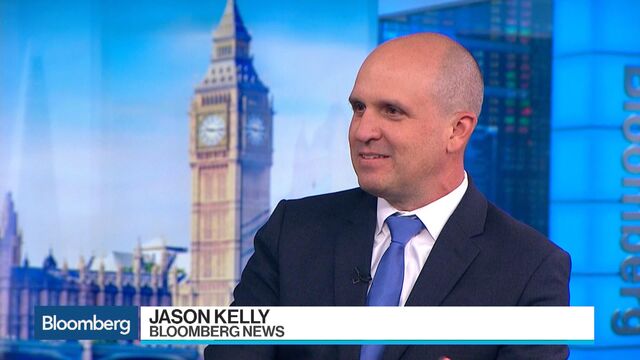 A new type of hedging is sweeping Wall Street this year.
Goldman Sachs Group Inc. and JPMorgan Chase & Co. are leading big banks in plowing record funds into outside ventures trying to disrupt their industry, a role typically dominated by venture capital firms, according to a report from Opimas, a management consultancy.
Goldman Sachs has invested in about 15 so-called fintech firms focusing on capital markets businesses this year, while JPMorgan has bet on nine, the report shows. Altogether, banks and other established companies will probably pump a record $1.7 billion into the sector through 83 deals in 2017, Opimas wrote in its report, citing figures from CB Insights. That may turn would-be challengers into allies.
Read more: Reinsurers seek growth through fintech investments
VC firms, meantime, are relatively reluctant to target the industry, despite its potential to yield a big payoff, Opimas found. Wall Street ventures drew only 2.6 percent of their funding last year, it said, citing data from Martin Prosperity Institute.
"Capital markets fintech should attract more than its fair share of venture capital and private equity investment. Instead, we see precisely the opposite," the authors including Opimas CEO Octavio Marenzi wrote in the report. "Many VCs have shied away from these markets, since they frequently require highly specialized knowledge of markets, their micro-structure, and competitive dynamics."
While banks have long trumpeted their technological prowess, cheap computing power and fears of losing clients to startups are ushering in a new era of automation and other tech-driven platforms. Almost 50 percent of financial services firms around the world plan to acquire fintech startups in the next three to five years, PricewaterhouseCoopers LLP said in an April report.
A QuickTake explainer on Fintech
Still, for banks, the money they entrust to fintech ventures is a tiny slice of what they spend on tech -- most of which they keep in-house. Financial institutions are on track to dedicate more than $127 billion to technology this year, focusing on areas such as execution management, post-trade transaction processing and analytics.
(
Corrects projected number of deals, specifying Opimas's sources in third and fourth paragraphs, in story originally published Aug. 14.
)
Before it's here, it's on the Bloomberg Terminal.
LEARN MORE