Five Things You Need to Know to Start Your Day
Get caught up on what's moving markets.
By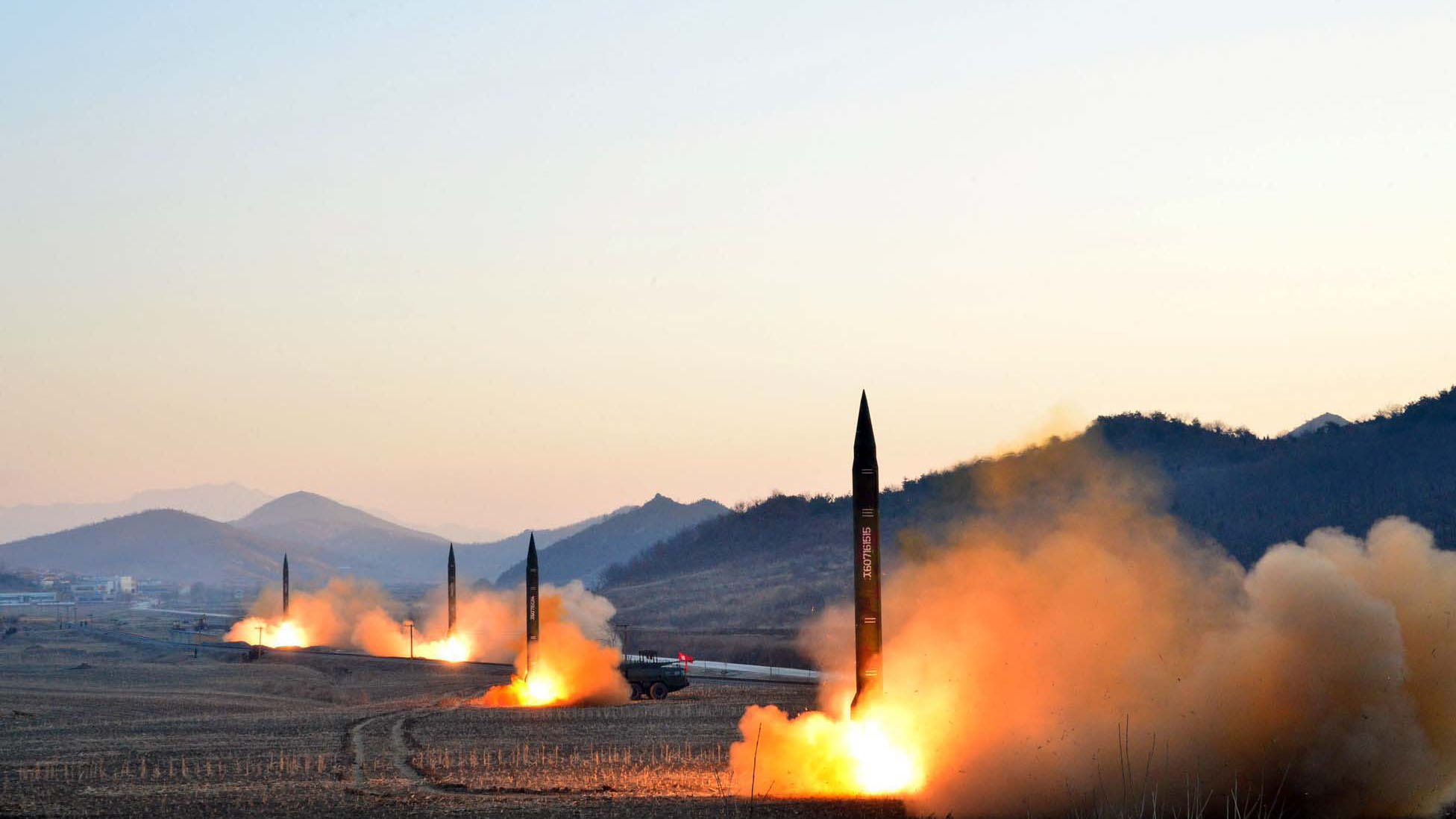 Want to receive this post in your inbox every morning? Sign up here
North Korea tensions ease, the U.K. tries to regain Brexit momentum, and bitcoin's on a massive rally. Here are some of the things people in markets are talking about today.
Cooler heads
Two top U.S. officials sought to ease concerns over possible nuclear conflict with North Korea in television interviews over the weekend. National security adviser H. R. McMaster said "we're not closer to war than a week ago," while Central Intelligence Agency Director Mike Pompeo said he'd seen "no intelligence" to indicate the U.S. was on the cusp of being attacked. Gold slipped from a two-month high while the yen and U.S. Treasuries dropped as the fragile twig of peace stayed below melting point. Meanwhile, President Donald Trump faced a second day of criticism after failing to personally denounce white nationalists.
United front
Chancellor of the Exchequer Philip Hammond and Trade Secretary Liam Fox published a joint statement over the weekend in which they outlined a common position on a post-Brexit transitional deal for the U.K. The two had previously been at loggerheads over Britain's exit from the European Union. The government is due to publish outlines of its negotiating positions later this week, including its plans for the Northern Ireland border. Investors will also have plenty of U.K. economic data to watch, with inflation, wage, retail sales and unemployment numbers all due this week. 
Bitcoin bump
Bitcoin was trading at a record high of $4,150, up over $560 from Friday's close, spurred by growing optimism that faster transaction times due to an infrastructure upgrade last week could widen the crypto-currency's appeal. For investors looking for exposure to the bitcoin rush – without actually having to figure out how to buy and hold the currency – Commerzbank AG may have just the solution.
Markets recover
Overnight, the MSCI Asia Pacific Index fell 0.1 percent, with the regional gauge pulled lower by Japanese markets reopening after a national holiday last Friday. In Europe, the Stoxx 600 index was 0.8 percent higher at 5:38 a.m. Eastern Time, with banks and technology shares among the best performers. S&P 500 futures added 0.6 percent as the prospect of nuclear war receded. 
China slows
Signs of a second-half slowdown in the Chinese economy are mounting, with industrial output, retail sales and fixed asset investment data published overnight all coming in below expectations. Much of the country's economy is driven by the property market, which also appears to be cooling. Japan's economy grew for a sixth straight quarter, increasing by an annualized 4.0 percent in the three months ending June 30, with growth driven by domestic spending.
What we've been reading
This is what's caught our eye over the weekend.
Before it's here, it's on the Bloomberg Terminal.
LEARN MORE