Errant Email to Ackman Shows Mounting Testiness With ADP's Chief
By
Pershing Square bought 1.75 million ADP shares during Q2

Ackman says he got misdirected email doubting his credibility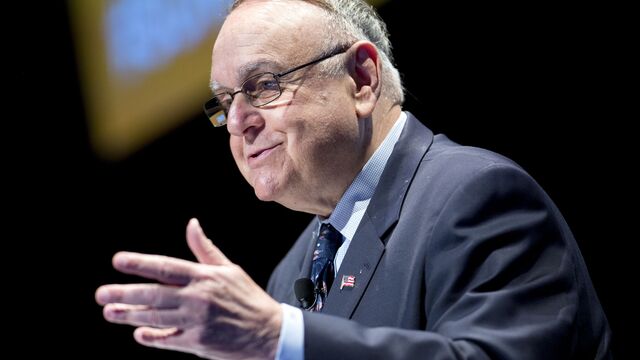 Bill Ackman's Pershing Square Capital Management plans to meet with Automatic Data Processing Inc. directors in September after a special committee vets its board nominees in an intensifying proxy battle.
Pershing Square said in a filing Monday that ADP's board will meet with Ackman on Sept. 5 after a special committee interviews his three nominees, which include himself. Pershing Square started building an 8.3 percent stake in the human relations and payroll outsourcer on May 10, according to the filing. ADP's board was unable to meet before an Aug. 10 deadline for nominating directors, said Ackman, who had sought to extend that deadline.
New details of Ackman's already testy back-and-forth with ADP Chief Executive Officer Carlos Rodriguez were also disclosed in the filing. After Ackman told the CEO he would like to either work with him to change the company or replace him, Rodriguez accidentally sent him a response intended for ADP's lawyer, Pershing Square said in the filing. The CEO said in the response that he didn't find Ackman's promise to work with him "credible," according to the filing.
"Mr. Ackman's willingness to work with him was conditioned on his having the same view of the opportunity," Rodriquez said in the misdirected email, according to the filing. "Mr. Rodriguez explained that because he had already told Mr. Ackman that he did not share Mr. Ackman's view, he disregarded the statement."
A representative for ADP declined to comment.
Ackman replied to the email by telling Rodriguez he genuinely was willing to work with him but that he was disappointed by company's public statements, according to the filing. Ackman said those statements "unfairly characterized" their interactions "in an effort to make Pershing Square's requests appear unreasonable to the rest of the board and the investing public." 
Ackman Demands
In particular, Ackman took issue with a company statement that he was seeking a 30 to 45 day extension for nominations. Ackman said he had shortened that request to one week.
Ackman also objected to statements that he wanted to replace Rodriguez and that he was seeking effective control of the company, which he denies.
Rodriguez doubled down last week in an interview on CNBC, calling Ackman a "used car salesman" and comparing his request for extending the nomination deadline to a "spoiled brat" asking a teacher for more time to complete an assignment.
Ackman owned 1.75 million shares of ADP as of June 30, according to a second regulatory filing Monday. That was less than 1 percent of the Roseland, New Jersey-based company's outstanding common stock. The billionaire activist said this month that he has an 8.3 percent stake of ADP.
ADP Resistance
ADP, which handles the paychecks of 26 million Americans, has so far resisted Pershing Square's demands. The company said Ackman originally wanted five seats on the company's 10-member board, a proposal the company said it rejected along with possibly replacing Rodriguez. ADP said in a statement last week that it would review Ackman's revised slate of nominees and their ability to add value to the board.
Pershing Square said in Monday's filing disclosing its holdings and transactions that it sold its remaining common stock in Air Products & Chemicals Inc. during the second quarter. An earlier filing showed the fund still owns call options on about 10.8 million shares of the specialty gas producer.
Ackman also reduced his holdings in food and beverage company Mondelez International Inc. and increased his position in real estate developer Howard Hughes Corp.
Before it's here, it's on the Bloomberg Terminal.
LEARN MORE