markets
What Wall Street Is Saying About Snap's Second-Quarter Results
By
Snap shares fell as much as 18% in after hours trading

Wall Street analysts trying to find reasons for optimism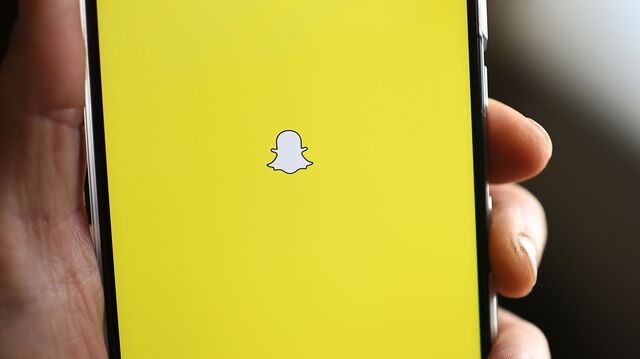 Not even a filter can fix the chart of Snap Inc.'s shares. 
The stock fell as much as 18 percent after the maker of the Snapchat mobile application for sending disappearing photos and videos reported disappointing results. Growth, something Wall Street has been closely watching for the social-media company since its March initial public offering, fell short of estimates and fed into fears that competition from the likes of Facebook Inc. is only getting stronger.

The Los Angeles-based company said daily active users reached 173 million in the second quarter, compared with analysts' estimates for 175 million, according to data from Bloomberg.
While the market clearly didn't like the results, some analysts are doing their best to remain hopeful that this snafu disappears in 24 hours. Here's a roundup.
RBC Capital Markets LLC, Mark Mahaney
"While results are weaker than expectations, we still argue against results altering our long-term thesis. Way too early with much of the market still up for grabs. Materially lowering estimates and price target to $20. Maintain Outperform."
Credit Suisse Group AG, Stephen Ju
"Our estimates reset lower in the near-term, as we along with the Street will interpret management's commentary around Olympics and Election-driven accentuated seasonality for the third quarter of 2016 as a move to manage expectations." However, Ju and team added that there are a few reasons to buy the shares here, including much more potential for upside than downside and access to a coveted demographic for advertisers. They still have an outperform rating but lowered their price target to $17 from $25.
Deutsche Bank AG, Lloyd Walmsley
"We reiterate our Buy rating on Snap after a better-than-feared second quarter, with particular strength around engagement, especially exiting the quarter, which bodes well for third quarter daily active user (DAU) growth. DAU slightly beat our estimates with strength in the key US region. We believe revs can scale on the back of API and self-serve uptake, with improving measurability and with ad prices falling."
William Blair & Co., Ralph Schackart
"In sum, the weaker-than-expected second-quarter results versus consensus do not fundamentally alter our thesis. The initial engagement, product innovation, and increase in existing advertiser spending highlight the longer-term monetization opportunity, in our view, while in the near term it may be difficult to forecast with precision. We maintain our Outperform rating."
Citigroup Inc., Mark May
"All in, we view the second quarter of 2017's results as good and within expectation, and management's commentary about the early adoption of its self-service platform is encouraging...That said, management called out the tough third quarter comp, and the pace of average revenue per user (ARPU) gains has been less than we originally anticipated. For these reasons, we feel it prudent to lower our ARPU assumptions going forward. Our lower forecasts result in our price target declining to $13 from $19. With the stock trading down 17 percent after hours, we reiterate our Neutral rating."
Snap has 11 buy, 18 hold and 5 sell ratings with an average 12-month price target of $16.52. The shares closed Thursday at $13.77.
Before it's here, it's on the Bloomberg Terminal.
LEARN MORE