business
Britain Shouldn't 'Go Up Against' U.S. in Trade Talks
By
U.K. is inexperienced compared to America in negotiations

BCC director general speaks on Bloomberg Television Friday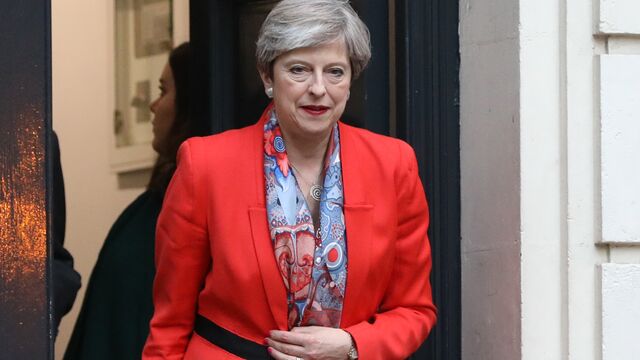 The U.S. may not be the best country for Britain to start its post-Brexit trade agreements with, according to Adam Marshall, director general of the British Chambers of Commerce.
"I wouldn't want to go up against them, early on, when I'm just getting on my feet again as a country going into free trade agreements," Marshall said in an interview on Bloomberg Television on Friday. "The U.S. trade representative is one of the best-oiled machines in the world when it comes to negotiating trade deals."
While the U.K. can't formally enter new trade agreements until it quits the European Union in March 2019, British Trade Secretary Liam Fox has been laying the groundwork for an accord. He visited Washington last month, and President Donald Trump said on Twitter that the countries are working on a potentially "big and exciting deal" that will make their relationship "even better" after Brexit.
The trip wasn't so triumphantly received in the U.K., where it was bogged down by a debate over whether a new trade deal would see Britain accept U.S. hygiene rules that allow chicken to be washed in chlorine.
Economists and trade specialists have warned that any accord will be difficult to deliver because U.S. negotiators have more experience and could bulldoze the U.K. on issues such as agriculture and financial regulation. Many of the issues that surfaced in trade negotiations between Europe and the U.S. -- which have been on hold for months -- could also arise in the talks over a U.K.-U.S. deal.
"The U.K. is just getting back into doing trade deals on its own," Marshall said. "There are lots of things you could do between the U.K. and the U.S. that would let trade flow more freely, but they're smaller than a free trade deal. Let's start there first."
— With assistance by Francine Lacqua
(
Corrects reference to U.S.-Europe trade deal in fifth paragraph.
)
Before it's here, it's on the Bloomberg Terminal.
LEARN MORE