technology
SpaceX Rocket to Fire Hewlett Packard Supercomputer Into Orbit
By
NASA-approved computer system designed to last a year in space

Mission to Mars not possible without longer-lasting computers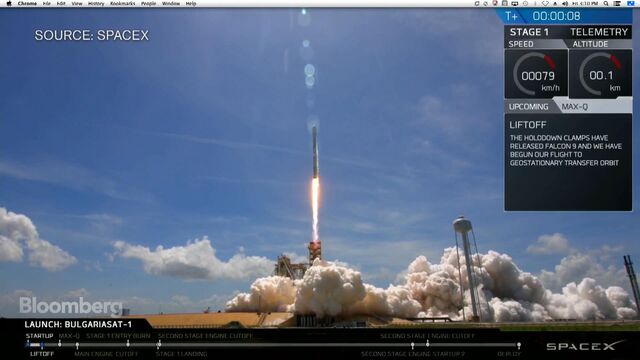 Space Exploration Technologies Corp. will carry a Hewlett Packard Enterprise Co. computing system that is designed to last longer and may help pave the way for extended periods of space travel, such as the journey to Mars.
SpaceX will take the system, a box that can process data from experiments, on its Dragon Spacecraft that will be launched from Cape Canaveral on Aug. 14 to the International Space Station.
Other computing systems used in space have to be replaced frequently because the difficult conditions caused them to degrade, a spokesman for Hewlett Packard said. Its Spaceborne Computer is designed to last for a year, which it says is roughly the amount of time it would take to travel to Mars. NASA aims to send humans to Mars in the 2030s.
"A mission to Mars will require sophisticated on-board computing resources that are capable of extended periods of uptime," Alain Andreoli, senior vice president and General Manager at Hewlett Packard's Data Center Infrastructure Group, said in a blog post. 
"To meet these requirements, we need to improve technology's viability in space in order to better ensure mission success," Andreoli said. "By sending a supercomputer to space, HPE is taking the first step in that direction."
Before it's here, it's on the Bloomberg Terminal.
LEARN MORE