Currency Investors Seek Shelter From North Korean Blow
By
Currencies of New Zealand, South Korea, Brazil take a beating

Investors buy downside protection while staying invested: Saxo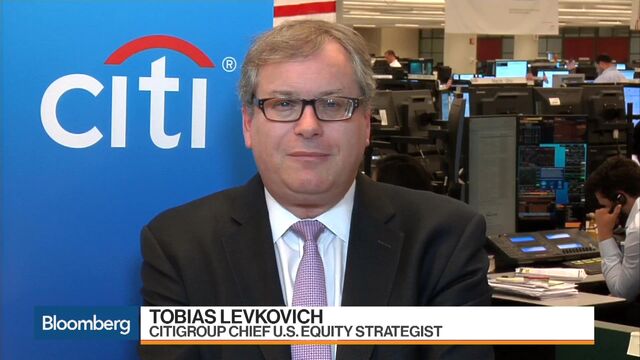 Buy offshore yuan. Sell South Korean won. Yen is safest.
These are some of the strategies analysts are recommending as the escalating threats between U.S. and North Korea send investors fleeing. Traditional havens like the yen and the Swiss franc have performed well this week while China's yuan is starting to earn its place as a safe harbor, or is it? The hardest-hit currencies were those of New Zealand, South Korea, Brazil and India.
It's hardly surprisingly that options traders are the most bearish on the won since June 2013, according to one-month risk reversals. The bigger surprise is that the cost to protect against declines in the kiwi against the U.S. dollar for one month shot up to the most expensive levels since April.
"Bearing in mind how well risk assets have performed this year, and how low volatility is, it unsurprising that this increased geopolitical risk has caused some pull back," Andrew Bresler, deputy head of sales trading for Asia Pacific at Saxo Capital Markets Ltd. "Hedges in safe havens like gold and Swiss franc are the natural go-to's. However, investors are also happy to spend a bit of premium to buy downside protection while staying invested."
Bresler, who is based in Singapore, acknowledged that the overall market reaction has been "relatively muted."
The possibility of war breaking out on the Korean Peninsula is "very low" and tensions between the U.S. and North Korea will probably dip around September or October, according to Yang Moo-Jin, a professor at the University of North Korean Studies in Seoul. "If the U.S. should target North Korea, it would have to deal with North Korea's nuclear weapons, and there's also the possibility for Russia and China to intervene," Yang said. "It will be a war of words."
MARKET VIEWS
Citigroup (strategists led by Jeremy Hale in London)

USD/KRW does not price in a military response and may still be an asymmetric partial hedge as won is rich
Market's view is too sanguine in the short-term; investors may become more concerned heading into the joint annual military exercise between S.Korea and the U.S. starting Aug. 21

Commonwealth Bank of Australia (Elias Haddad, senior currency strategist in Sydney)

Risk of military action in Korean peninsula is "unpredictable" and investors may want to consider hedges against some sudden spikes in risk aversion
Long JPY/KRW is "best hedge" in worsening tension between North Korea and U.S.
Yen is ultimate "safe haven" currency because of Japan's large current-account surplus and net foreign asset position
Switzerland also has massive current-account surplus but Swiss National Bank would likely intervene to weaken the franc
Yen is vulnerable to an overshoot against most major currencies as speculators cover some of their net short positions

Scotiabank (Qi Gao, currency strategist in Singapore)

Scotiabank maintains long CNH/KRW as South Korean currency is susceptible to external uncertainty, including geopolitical situation and global liquidity conditions
Yuan's recent strength could spur more dollar-offering by Chinese companies, supporting the yuan further
RSI indicates CNH/KRW has been overbought, so will take profit at 175 and then look to buy the pair on dips

Sumitomo Mitsui Banking Corp. (Satoshi Okagawa, senior global market analyst in Singapore)

Investors see as unlikely military conflict between U.S. and North Korea
Market participants aren't confident enough that won shorts will pay off
Exchange of strong words between U.S. and North Korea has merely prompted unwinding of long positions in stocks and yen-crosses as well short positions in bonds

Standard Chartered (strategists including Hong Kong-based Eddie Cheung)

Recommends short TWD/KRW trade based on technical indicators as the pair's advance seems to be stretched
Spot target is 37.00 and stop-loss at 38.20; position is also positive carry trade
Barring worst-case scenario of conflict, risk premium being built into the market due to geopolitics should dissipate

Societe Generale (strategists including Jason Daw in Singapore)

Won options are pricey as volatility spikes and risk reversals are at top-end of a 3-year range
Risk premium could spread to neighbors in North Asia
China is unlikely to be a haven asset if things get out of control; as its volatility and skew is low, and positioning is increasingly short dollars, CNH is a good hedge for portfolios that are short dollars and long carry
Recommend USD/CNH 3-month call strike at 6.83
— With assistance by Lilian Karunungan, Masaki Kondo, Yumi Teso, and Hooyeon Kim
Before it's here, it's on the Bloomberg Terminal.
LEARN MORE