Top Fund Says Go Small for Latin America's Best Bond Gains
By
Payden & Rygel is overweight Dominican Republic, Jamaica bonds

Sees Central American notes outperforming larger peers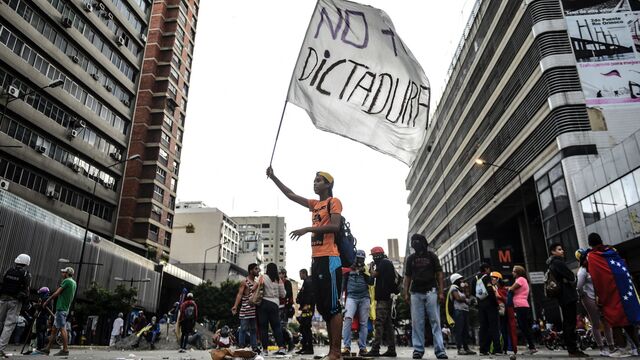 The best value in bonds from developing nations in the Americas can be found outside the biggest countries, according to Kristin Ceva, who helps manage one of the world's top performing emerging-market funds.
Ceva, a portfolio manager at Payden & Rygel Investment Counsel, is overweight debt from the Dominican Republic, Jamaica, Honduras and Costa Rica, citing positive economic outlooks, benefits from lower oil prices and improved fiscal positions. On average, the four nations have faster growth and more stable political backdrops than the region's behemoths, Mexico and Brazil, she said.
"The Central American countries will be the strongest story more than six months out," Ceva, who helps direct the Payden Emerging Markets Bond Fund, which has beaten 88 percent of peers over the past three years, said from Los Angeles. "They're harder to get information on and not covered widely by the Street, but we've built up our team internally to travel there."
| | | | |
| --- | --- | --- | --- |
| Country | 2016 | 2017 | 2018 |
| Dominican Republic | 6.6% | 5.3% | 4.7% |
| Jamaica  | 1.5% | N/A | N/A |
| Honduras | 3.6% | 3.5% | 3.6% |
| Costa Rica | 4.2% | 3.9% | 4.0% |
(Real GDP growth year-over-year. Actual in 2016 and
2017 and 2018 estimates compiled by Bloomberg.)
Here's what else Ceva had to say about the state of developing-nation debt:
What events are circled on your calendar?
The firm is focused on three major elections: the Argentina midterms in October, where President Mauricio Macri needs to consolidate political support to continue his reform agenda; the Mexico presidential vote in June 2018, which could end up being a referendum on Nafta negotiations that will wrap up earlier in the year; and Brazil's presidential ballot in October 2018, where there's really no clarity on who the front runners will be.
Overweight Argentina given "strong turnaround story" and likelihood that midterms will be positive for dollar- and peso-denominated notes
Overweight Brazil local notes as monetary policy should stay relatively loose and economic team likely to stay on in next administration
Neutral Mexico bonds given near-term risks that coincide with unpredictable election
What do you like outside Latin America?
Payden & Rygel favors Ukraine over Mozambique and Venezuela given the recent restructuring and active discussions with the International Monetary Fund. It's also overweight Georgia, Mongolia, Ghana and Senegal as the nations don't have major political unrest and aren't dependent on one particular commodity. Cameroon, Ethiopia, Suriname and Iraq are among the team's underweight positions.
The MSCI Emerging Markets Currency Index was little changed on Thursday.
Before it's here, it's on the Bloomberg Terminal.
LEARN MORE