Obamacare Premiums Set to Climb, But Subsidies Will Cushion the Blow
By
15 cities face double-digit premium hikes, Kaiser says

Trump administration uncertainty adds to rate increases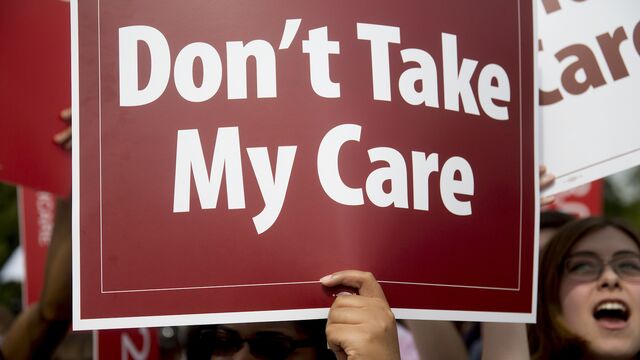 People in some U.S. cities will see the cost of Obamacare health plans climb as much as 50 percent next year, though subsidies will offset much of the increases, according to an analysis by the Kaiser Family Foundation.
Kaiser tracks premium increases in 21 U.S. cities, providing a snapshot of how the health law is faring around the country. The cost of mid-level health plans will climb by double-digit percentage rates in 15 of those cities and decline in two, according to an analysis of preliminary rates published Thursday. The estimates don't include Obamacare's subsidies, which offset the rate increases for many people with low and moderate incomes.

Insurers are seeking greater premium increases than in years past because of uncertainty about how the Trump administration will run the Affordable Care Act's markets, Kaiser found. In Delaware, for instance, the state's lone ACA insurer proposed raising premiums by 12.8 percent on average to account for those risks.
See how Obamacare's Marketplaces Are Shaping Up for 2018
Republicans control the presidency and both houses of Congress for the first time since Obamacare passed but have so far failed in their attempts to repeal and replace the health law. In the wake of the Senate's failure to pass a repeal measure last month, Trump threatened to undermine the law. "As I said from the beginning, let Obamacare implode, then deal. Watch!," he tweeted on July 28.
There are two main ways Trump could do that: asking his agencies not to enforce the individual mandate created under Obamacare; and stopping funds for the subsidies that help insurers offset health-care costs for low-income Americans. Both moves could further disrupt the ACA's individual markets and lead to higher premiums.

Before it's here, it's on the Bloomberg Terminal.
LEARN MORE