business
ADP Chief Comes Out Swinging Against 'Spoiled Brat' Ackman
By
Rodriguez compares activist investor to 'used car salesman'

Says activist is relying on disgruntled employee information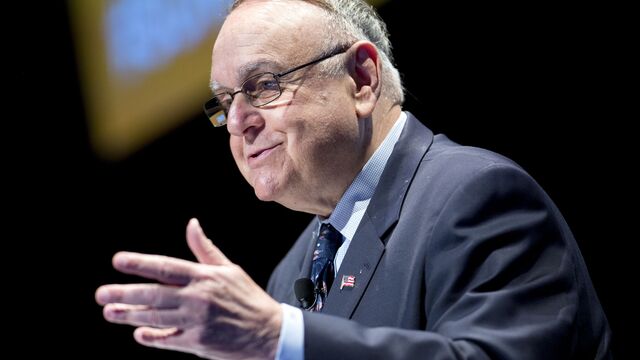 Automatic Data Processing Inc. Chief Executive Officer Carlos Rodriguez is swinging back in his proxy fight with Bill Ackman, comparing the often combative investor to a "spoiled brat" and a "used car salesman."
Rodriguez said ADP, the human resources outsourcer handling paychecks for about 26 million Americans, was unwilling to accommodate Ackman's repeated requests for extensions of the Thursday deadline for nominating directors. The activist investor originally requested an extension of 30 days and then 45 days, Rodriguez said, and then later became "more desperate" and asked for a week. The CEO said he believed Ackman was either unprepared or was focused on a vacation he had planned.
The increasingly heated fight with an activist target is familiar ground to Ackman, who doesn't pull punches.
In 2012, he famously warned that a "border skirmish" at Canadian Pacific Railway Ltd. could turn into a "nuclear winter" if his demands weren't met. 
The following year he sparred with fellow billionaire Carl Icahn over his fund, Pershing Square Capital Management's, short position in Herbalife Ltd. The two exchanged insults live on CNBC, with Icahn calling Ackman a "crybaby in the schoolyard" and Ackman characterizing his older rival as a "bully."
'Spoiled Brat'
"I think the real question, I guess, is why does he need an extension?," ADP's Rodriguez said in an interview on CNBC's Squawk Box Thursday. He said the repeated requests reminded him of a "spoiled brat" asking a teacher for more time.
"I've had close to 30 board meetings, 24 quarterly calls. I've never asked anybody for an extension," Rodriguez said.
Pershing Square said Monday that he would seek only three ADP board seats, including one for himself. He said he hopes the slate would accelerate growth, improve margins and make the company more competitive.
A representative for Pershing Square declined to comment Thursday on Rodriguez's remarks.
'Surreal Experience'
Rodriguez said that Ackman, in a meeting last week, outlined his reasons for wanting to replace him as CEO.
"The whole thing has been baffling and a surreal experience," Rodriguez said. "I think he's changed his story multiple times. When I spoke to him last time we met with him, he told me he thought I had saved the company after decades of neglect."
Ackman is now sending emails accusing him of destroying the Roseland, New Jersey-based company over the past five years, Rodriguez said
"What it feels like is I'm negotiating with someone about buying a used car," Rodriguez said. "This is not a used car. This is a company that has 58,000 employees, a $50 billion market cap, and a lot of shareholders we have responsibilities toward."
Ackman's views on the company are misinformed and rely on information from disgruntled employees, Rodriguez said.
"I'm directly saying he doesn't know what he's talking about."
(
Updates with earlier proxy fights in seventh paragraph.
)
Before it's here, it's on the Bloomberg Terminal.
LEARN MORE