Tillerson Seeks to Calm Tension in Asia After Trump's Korea Remarks
By and
'Americans should sleep well at night': Secretary of State

U.S. allies Japan and South Korea brush off warnings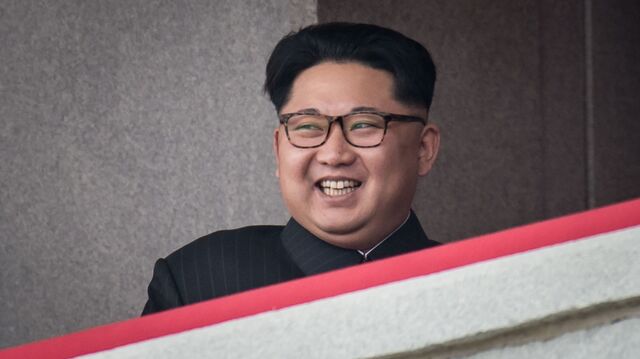 Secretary of State Rex Tillerson tried to ease concerns that the U.S. was heading toward a military confrontation with North Korea after President Donald Trump rattled global markets with his warning that he could unleash "fire and fury" against Kim Jong Un's regime.
"Americans should sleep well at night, have no concerns about this particular rhetoric of the last few days," Tillerson told reporters on his plane after a tour of Southeast Asia. Trump "felt it necessary to issue a very strong statement directed at North Korea," he said.
Echoing Trump's tone, Defense Secretary Jim Mattis said in a statement Wednesday that North Korea "should cease any consideration of actions that would lead to the end of its regime and the destruction of its people."
Trump's threat reverberated around the world, sparking a market sell-off and prompting a wave of criticism even from members of his own political party. Senator John McCain of Arizona, the Republican chairman of the Senate Armed Services Committee, said he wasn't sure Trump was ready to act, while Senator Ben Cardin of Maryland, the top Democrat on the Senate Foreign Relations committee, said Trump's language was counterproductive. 
The president returned to Twitter on Wednesday morning with a posting that the U.S. nuclear arsenal "is now far stronger and more powerful than ever before." He added in a follow-up message that "hopefully we will never have to use this power, but there will never be a time that we are not the most powerful nation in the world!"
"It's not the way you should be conducting foreign policy," Cardin said Wednesday on MSNBC's "Morning Joe'' program. "What the president is doing by making his own unilateral decisions that indicate that we're ready to start a military confrontation -– that's just moving in the wrong direction.'' 
'Pay Dearly'
Markets retreated for a second day amid the heightened tensions. The S&P 500 Index lost 0.1 percent to 2,472.58 at 12:26 p.m. in New York, after declining 0.2 percent Tuesday, the largest decrease in almost five weeks. The Stoxx Europe 600 Index declined 0.7 percent, and the CBOE Volatility Index rose 3.8 percent to 11.40.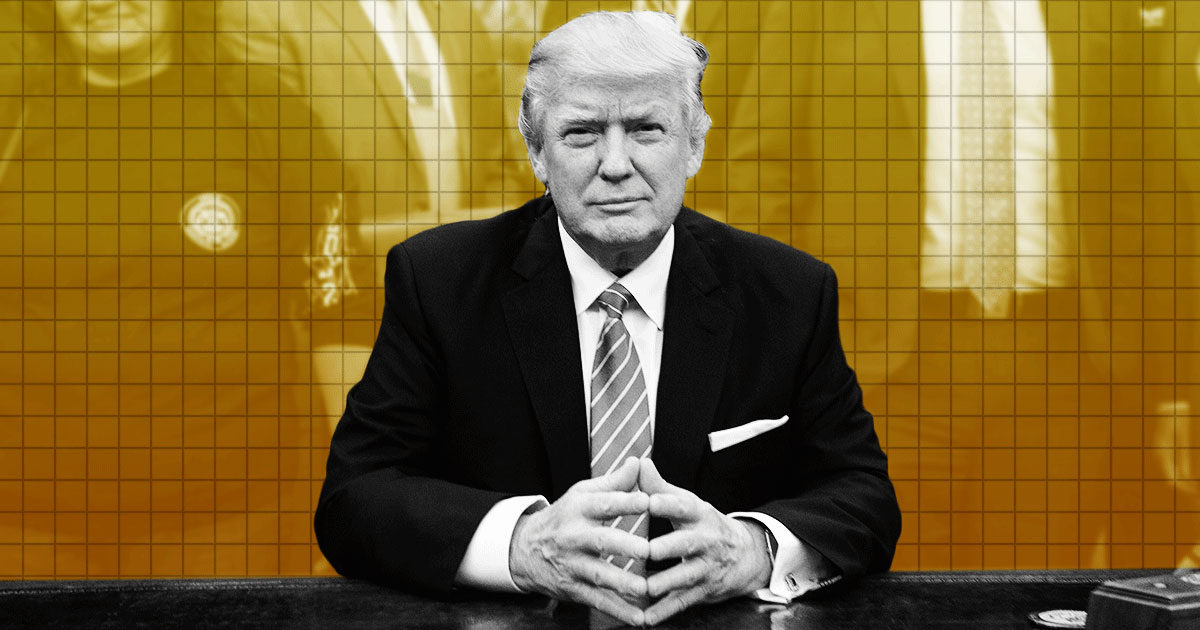 Tillerson said the U.S. is engaged in a very active diplomatic effort to halt Kim's pursuit of a nuclear weapon that could strike the U.S. mainland. He said North Korea should be looking for talks "with the right expectation of what those talks will be about."
Trump's threat to hit North Korea came as that nation -- reacting to new United Nations sanctions against its nuclear program -- warned the U.S. would "pay dearly" and said it was examining plans to fire a missile toward an American military base on Guam. The exchange followed a Washington Post report, citing a Defense Intelligence Agency analysis, that Pyongyang has successfully developed a nuclear warhead that will fit on its missiles.
While global powers and financial markets have long been accustomed to over-the-top rhetoric from North Korea, the U.S. has traditionally taken a more diplomatic stance. Trump's suggestion that he might meet Kim's threats with action startled markets and prompted a renewed focus on the narrowing list of options available.
What U.S.-North Korea Hostilities Might Look Like: QuickTake Q&A
Trump and his chief of staff, retired General John Kelly, were in constant contact with the White House national security team regarding North Korea before the president made his comments, Lindsay Walters, a White House spokeswoman told reporters in Bedminster, New Jersey, where Trump is vacationing.
But she and other administration aides declined to say whether the specific language used by Trump were part of those consultations or whether Tillerson and Mattis took part in the discussion. Tillerson, who was in the middle of a tour of Southeast Asia to discuss North Korea with allies, wasn't consulted in advance, his spokeswoman said.
Trump's threats may be straining the credibility of his office. In the two nation's most at risk in any armed confrontation between the U.S. and North Korea, officials largely brushed off Trump's warning that he would unleash "fire and fury like the world has never seen."
South Korea's Yonhap News Agency cited an unidentified official at the presidential office in Seoul saying there's no "imminent crisis." A senior Japanese official, who asked not to be identified to discuss internal deliberations, said very few people in the government are taking Trump's comments seriously.
Seoul Vulnerable
Senator Lindsey Graham said Wednesday that Trump's rhetoric created a "red line'' that made it clear that the U.S. would be willing to take action if North Korea didn't pull back. 
"This is not a language problem. This is a North Korean regime trying to get the capability to strike America,'' the South Carolina Republican said on "CBS This Morning.'' "We've failed for 30 years. It's time to try something new."
In a statement on Wednesday, China urged all sides to avoid escalating tensions and to return to dialogue, a statement echoed by diplomats at the United Nations.
"This kind of rhetoric doesn't help at all," Sacha Sergio Llorenty Soliz, Bolivia's ambassador to the UN, told reporters in New York. "What has been said by President Trump and Kim Jong Un is really detrimental to purposes of the UN charter."
Countries should focus on implementing the latest round of UN sanctions, which targeted about $1 billion in North Korean exports, Carl Skau, Sweden's deputy UN ambassador, said.
UN Reaction
"The resolution is not only about sanctions and putting pressure on the North Koreans," Skau said. "It's also about the importance of dialogue and the humanitarian aspect as well."
North Korea's reported progress on miniaturizing nuclear warheads -- coupled with two test flights of intercontinental ballistic missiles in July -- are raising pressure on Trump. Before taking office, he pledged to prevent North Korea from developing an ICBM: "It won't happen," he wrote on Twitter.
While Kim's efforts to develop a missile capable of delivering a nuclear weapon to the continental U.S. face big technological hurdles, he has made significant progress. He still needs a rocket that can survive reentry and a guidance-and-control system capable of directing it to the U.S. without breaking up.
— With assistance by Toluse Olorunnipa, Justin Sink, Isabel Reynolds, and Yuki Hagiwara
Before it's here, it's on the Bloomberg Terminal.
LEARN MORE