markets
Investors Looking for Reason to Sell Asia Stocks Now Have Plenty
By
Japan, South Korea lead equities lower after S&P 500 slips

U.S.-North Korea rhetoric "more intense": Citi's Peng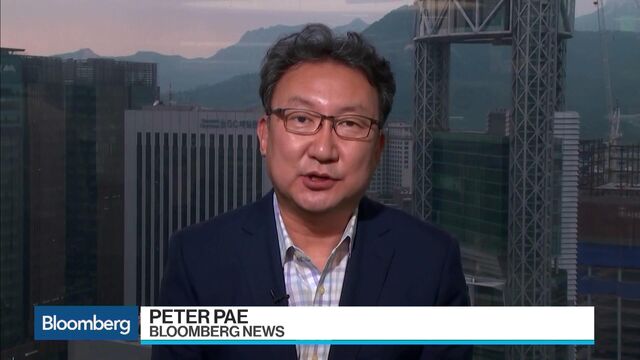 Start your day with what's moving markets in Asia. Sign up here to receive our newsletter.
The latest round of inflammatory rhetoric between the U.S. and North Korea has equity investors around the world starting to succumb to their impulse to head for the exit.
U.S. President Donald Trump's threat of "fire and fury" gave traders a fresh justification to reduce risk on Wednesday, sending stocks from South Korea to Japan and Hong Kong tumbling. While investors have previously shrugged off events held up as threats to the bull run in global equities -- including earlier bouts of sabre-rattling along the Korean Peninsula -- the summer lull is another reason to hesitate before buying the dip this time.

"There's also a strong sense of those who wanted to sell searching for a reason," said Takuya Yamada, a senior money manager at Astmax Asset Management Inc. in Tokyo. "If something actually happens, it won't be surprising to see the market fall 5 percent, 10 percent in no time at all."
Market Reaction
South Korea's benchmark gauge slid 1 percent as of 3:26 p.m. in Seoul in a second day of losses. The index has declined in August after posting a record eight straight months of gains through July. The Kospi 200 Volatility index jumped 30 percent.
Read more: South Korean assets sell off as North Korea-U.S. tensions escalate
Japan's Topix index fell 1.1 percent in Tokyo, the biggest decline since May, on trading volume 22 percent higher than the 30-day average at the close. Hong Kong and Taiwan benchmarks also slid on elevated volumes. The S&P 500 Index lost 0.2 percent in New York, retreating from a record high.
"Japanese equities hadn't been rising much despite positive earnings results, so investors had started jumping at shadows, doubting whether they should really be holding onto Japanese stocks," said Soichiro Monji, general manager of the economic research department at Daiwa SB Investments Ltd. in Tokyo. "North Korea is being used as a reason to sell Japanese stocks, just as it was used yesterday in the U.S."
Korea Reform
Meanwhile the high-profile trial of Samsung Group heir Jay Y. Lee is heading into the home stretch and investors are closely watching the outcome to assess its impact on markets.
While it's uncertain how investors will react to the ruling set for Aug. 25, it may have a "long-term profound effect" on the market outlook for corporate governance reforms in South Korea, according to Chan H. Lee, managing partner at Petra Capital Management. Prosecutors are demanding an unprecedented 12-year prison term for the tycoon -- that's a sharp departure from the country's history of leniency for chaebol heads.
Also weighing on investors' minds is growing hawkishness from the Federal Reserve and the European Central Bank, according to Ken Peng, Hong Kong-based investment strategist with Citi Private Bank. That's going to make investors nervous about liquidity, especially as the Fed embarks on a plan to shrink its balance sheet.
"The market's reaction is an assessment of the geopolitics, also of liquidity," he said. "The market is realizing that economies are doing well enough for both the Fed and the ECB to remove stimulus. In that environment, these geopolitical headlines will have more impact, more punch. The talk is more intense than what it used to be."
South Korea's Finance Minister Kim Dong-yeon attempted to calm investors, telling reporters in Seoul the impact from risks linked to North Korea have so far been limited. The government is closely monitoring markets, while also preparing measures for all possible scenarios, he said.
— With assistance by Yuko Takeo, Min Jeong Lee, En Han Choong, and Heejin Kim
Before it's here, it's on the Bloomberg Terminal.
LEARN MORE