business
Generic Drug Price Slump's Latest Victim: Mylan Profit Goal
By and
'Times are changing,' CEO Bresch says of industry turbulence

Drugmaker reduces 2018 EPS forecast from long-held $6 target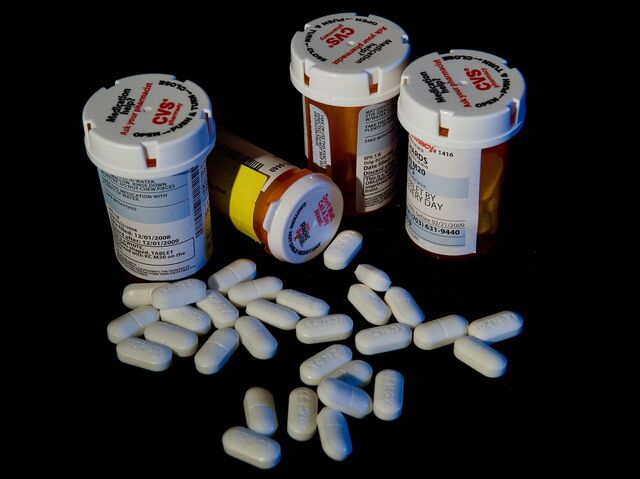 For the last five years, Mylan NV executives have gotten up in front of investors every year and said they could bet on one thing -- that the maker of generic drugs would hit at least $6 in earnings per share in 2018.
That's not gonna happen.
On Wednesday, Mylan cut its adjusted earnings forecast for next year to $5.40 a share. It's the latest stumble in the generic-drugs industry during a period of falling drug prices, political scrutiny and takeovers by Mylan and its competitors that either couldn't be consummated or turned out not to work as well as hoped.
"It's clear they can't achieve it," David Maris, an analyst with Wells Fargo, said of the old target. "The fact they can't make that tells you things must be bad. The $6 number has had a long and questionable history in my book." He has the equivalent of a hold rating on the shares.
Mylan shares closed Wednesday near their lowest price since 2013, and are down 16 percent this year. The drugmaker also cut its 2017 projection and reported adjusted second-quarter earnings that fell short of analysts' estimates. It blamed falling generic drug prices and slower-than-expected approvals by regulators for the reductions.
"To say that times are changing would be an understatement," Chief Executive Officer Heather Bresch said on a call with investors, where she said the company's future was strong despite the forecast cut. It has invested outside of traditional generics, and said Wednesday it hoped to quickly resolve an issue with regulators about a copy of an asthma inhaler it's developing. "The generic as well as the entire health-care industry is now at an inflection point," she said.
A Lofty Goal
Mylan first introduced the $6-a-share target in February 2012. At the company's investor day in New York, executives showed a chart plotting out a path toward the end of the decade.
"Just from the internal opportunities that we showed you here today, we believe that Mylan can achieve earnings per share of $6 per share in 2018," John Sheehan, the drugmaker's then-chief financial officer, said at the 2012 meeting.
Over the next three years, the stock more than tripled to peak at more than $76 in 2015, outpacing the Standard and Poor's 500 Pharmaceuticals, Biotechnology and Life Sciences Index. Mylan would reiterate the $6-a-share goal many times. It eventually tied more than 100 executives' compensation to it, promising millions of dollars in stock-related bonuses if the target was hit.
Those securities will only pay out in full if the company reaches the EPS target and its shares traded above $73.33 for at least 10 days, which happened in 2015. If per-share earnings don't reach at least $5.40 -- the new target -- only half the shares will pay out. They're worthless so long as the stock is below the $53.33 strike price. Bresch has 1.4 million of the securities, while Chairman Robert Coury has 1 million. The stock was trading around $32 on Wednesday.
The $6 Target
February 2012: Chairman Coury
"Today, we are targeting adjusted earnings per share of $6 for 2018. And again, I want to note that we expect to achieve these targets with opportunities we already have in-house."
March 2014: CFO Sheehan 
"They all will grow and add to our achieving at least $6 per share in 2018."
May 2015: CEO Bresch
"This world-class ability to execute gives us the confidence in achieving our target of at least $6 adjusted diluted EPS by 2018."
January 2016: Bresch 
Q: "Where are you in terms of meeting your $6 goal by 2018?"
Bresch: "We upped that to at least $6(...) I think that you've not heard us back off of that at all."
March 2017: Bresch
 "At the time many of you looked at that and said, geez, $6, how in the world are you going to get from here to there. And what I would say is, I totally understand as you look at those early years, it was a very -- we were a show-me story."
Industry Troubles
Tim Chiang, an analyst at BTIG who rates Mylan shares buy, said Mylan is the latest company hit with generics drug pricing troubles in the U.S. Earlier this month, Teva Pharmaceutical Industries Ltd. slashed its forecast, said it would pull back from 45 markets, and cut jobs. Distributors including Cardinal Health Inc. and AmerisourceBergen Corp. have also struggled with falling prices for the products.
"Obviously the U.S. generic business is in a tough place right now, but their international business is still growing," Chiang said of Mylan. "They need some big-ticket drugs to get approved."
The generic drug pricing issue appears to have taken Mylan by surprise, Maris said. On the company's last earnings call with investors, executives expressed confidence in meeting its full-year guidance.
"Things must have changed so dramatically through the quarter that they didn't see it coming," Maris said. "I don't know a lot of investors who like to invest in businesses that can change that dramatically or invest in management teams that don't see things coming."
Mylan initially said the 2018 target was based on internal growth, then appeared to include acquisitions, Maris said. Last year, Mylan acquired Meda AB for about $7 billion. And in 2015 it attempted an about $26 billion hostile takeover of Perrigo Co.
"What was in their 2018 guidance?" Chiang said. "Nobody really knows. They didn't tell anybody. You think they told me? It was sort of a question mark to begin with."
(
Updates share movement in fifth paragraph.
)
Before it's here, it's on the Bloomberg Terminal.
LEARN MORE