For Once, an S&P 500 Rebound Is Taking Longer Than Half an Hour
By
S&P 500 had worst reversal in four months as selling piled up

Such turn of fortune tends to spell more trouble in short term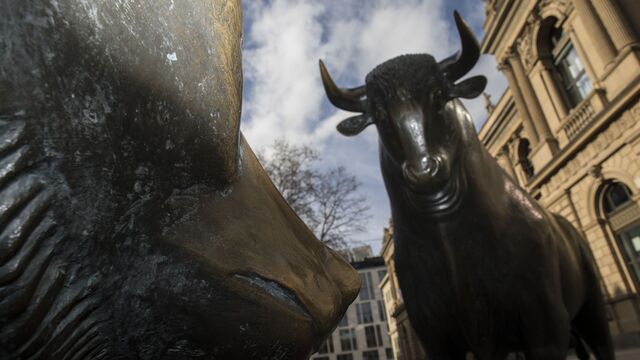 If it's wrong to frame recent swings in U.S. stocks as violent, yesterday's turnaround in the S&P 500 at least qualifies as notable.
The 10-point tumble, in a market that is nothing if not good at processing bad news, was the harshest intraday reversal since early April, data compiled by Bloomberg show. It came as the index was within shouting distance of 2,500, a round-number milestone some analysts see as important.
It also counts as unusual that stocks remain lower almost a day after the initial lurch. Still down at 11:07 a.m. in New York, the S&P 500 is in danger of falling more than 0.2 percent on consecutive days for the first time since April.

"We know one thing at this stage: yesterday's price action was bad," said Frank Cappelleri, a senior equity trader at Instinet LLC, who estimates a break below 2,460 would nullify the index's bullish pattern. "Simply failing to leverage a bullish technical formation would be something out of the ordinary."
The S&P 500 reversed a 0.4 percent gain to end 0.2 percent lower on Tuesday after President Donald Trump said North Korea's nuclear threat to the U.S. will be "met with fire and fury." Stocks fell for a second day, with the S&P 500 sinking to as low as 2,462 before paring losses.
Such a turn of fortune hasn't boded well for stocks in the short term. According to Sundial Capital Research, the equity market has experienced similar reversals 22 times since 1997 and 14 of them saw stocks falling one week later, with losses averaging 0.2 percent.
While the bearish price action adds to a growing list of charts flashing dangers, from narrowing breadth and transport stocks failing to confirm the strength in industrial shares, it may prove to be a mistake for investors to bail out as the market has shrugged off technical warnings this year, according to Jason Goepfert, president of Minneapolis-based Sundial.
"Price patterns have been mostly ineffective this year as stocks just have not been conforming to historical biases," Goepfert said. "So we're not considering this as a negative factor, just one more thing to add to the huge pile of disturbing developments that as of yet have had absolutely no impact."
The retreat came a month after another Trump-related headline spurred a short-lived rupture in the market. On July 11, the Dow Jones Industrial Average erased about 160 points in 20 minutes after Donald Trump Jr. released emails showing he agreed to meet with Russians promising damaging information on Hillary Clinton. Stocks all but recouped the drop within 30 minutes. 
Before it's here, it's on the Bloomberg Terminal.
LEARN MORE