FBI Took Files in July Raid on Manafort's Home
By
Raid comes as special counsel Robert Mueller ramps up probe

Search took place at a Manafort residence in Virginia July 26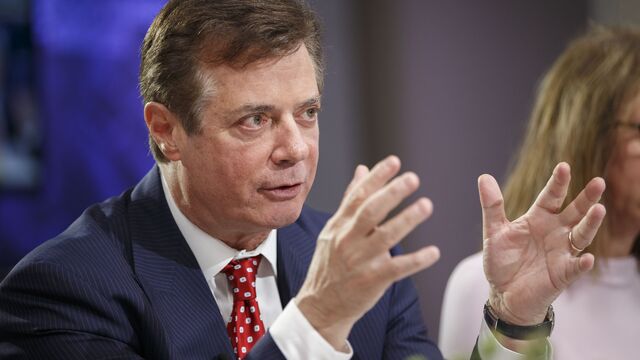 The FBI searched a home belonging to Paul Manafort, President Donald Trump's former campaign chairman, as the federal probe into Russian meddling in the 2016 election expands.
"FBI agents executed a search warrant at one of Mr. Manafort's residences," Jason Maloni, a spokesman for Manafort, said in an email Wednesday. "Mr. Manafort has consistently cooperated with law enforcement and other serious inquiries and did so on this occasion as well."
The raid took place at Manafort's residence in Alexandria, Virginia, on July 26, according to a person familiar with the details of the search. Investigators collected some material during the search that they then took with them, according to the person. The Washington Post reported the raid earlier.
FBI agents are working with a team of prosecutors led by special counsel Robert Mueller to investigate Russia's meddling in the 2016 election, including whether Trump or any of his associates colluded with Moscow or committed any crimes. Along with Manafort, investigators are looking into the activities and financial dealings of Trump associates including his son-in-law Jared Kushner and former National Security Adviser Michael Flynn.
Read more: Your Guide to Understanding the Trump-Russia Saga
Manafort received $17.1 million for his work with a Ukrainian political party, according to a foreign agent registration document he filed with the U.S. government in June. Manafort's retroactive filing covered his work on behalf of Ukraine's pro-Russian Party of Regions in 2012 and 2013.
Manafort served as Trump's campaign chairman from March to August of 2016, but he was forced to resign as he came under increasing scrutiny for the past work consulting for Kremlin-backed former Ukrainian President Viktor Yanukovych.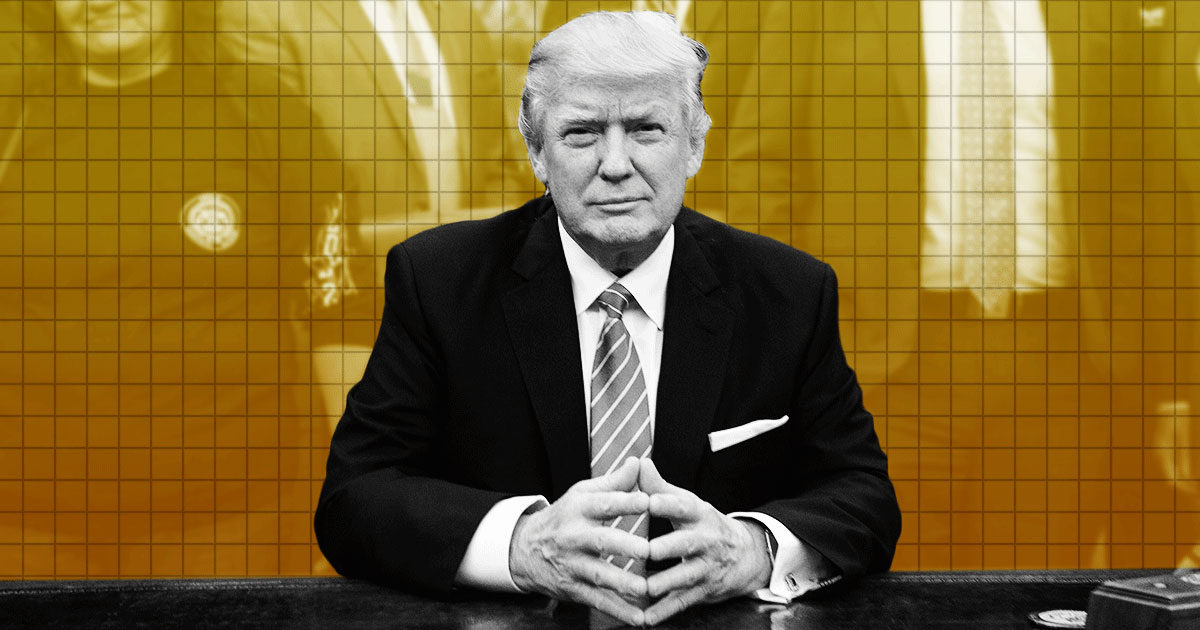 Flynn also retroactively registered with the Justice Department as a foreign agent. Flynn resigned under pressure in February and filed the registration in March as the Russia investigation was accelerating.
The Trump campaign last week turned over about 20,000 pages of documents to the Senate Judiciary Committee, which is conducting its own Russia probe, committee spokesman George Hartmann said Tuesday. Manafort provided about 400 pages on Aug. 2, including his foreign-advocacy filing, while Trump's son Donald Jr. provided about 250 pages on Aug. 4, Hartmann said.
Mueller's inquiry has appeared to expand in recent weeks. Along with the raid on Manafort's home, Mueller is now using a federal grand jury in Washington to further the investigation.
— With assistance by Steven T. Dennis, Nafeesa Syeed, and Bill Allison
Before it's here, it's on the Bloomberg Terminal.
LEARN MORE