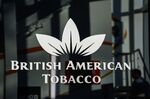 British American Tobacco Plc is not taking any chances. 
It's rolling along with the fourth-biggest fundraising ever, having successfully issued $17.25 billion in the U.S. corporate bond market on Tuesday across eight different tranches. So far, Gadfly's argument that it will be able to complete its jumbo deal in a deserted August market seems to be holding up.
On Wednesday the company marketed three tranches in euros and an eight-year portion in pounds, and this also went well. It's tuned its strategy for the European investor base, where there's less liquidity and a smaller pool of demand, largely because yields are so much lower and the summer effect is more pronounced.
The securities offer shorter maturities overall than the U.S. tranches, which went out as far as 20 and 30 years. The longest bond in euros is for 12.5 years, which will be regarded effectively as just a long 10-year. This makes sense -- there is much less demand in euros for ultra-long deals with lower investment-grade ratings than there is in dollars. 
Pricing was quite generous. The new 6.25-year tranche came in at 75 basis points over mid-swaps. This is a tempting pickup of about 12 basis points over the existing six-year euro-denominated security. The 12-year security is similarly cheap.

It will also help that all of the these new bonds will enter the corporate bond indexes used to judge investor performance, so this makes them a must-buy for a lot of fund managers. The wave of demand should be substantial enough to overcome the refusal from the ethically-focused funds that shun tobacco companies.
As with the U.S. deal, spreads were reduced during the placing. The tightening ranged from 7 basis points for the sterling tranche to between 10 and 15 basis points for the euro tranches. The dollar issues were tightened 12.5 basis points from initial price talk to final terms.
But with the European issues, BAT had to take care: they decided to go for tighter spreads but smaller sizes. The tighter U.S. pricing may have contributed to the order book being somewhat on the light side, at less than 2 times subscribed. This may result in some initial under-performance in the secondary market. The recent AT&T Inc. $22.5 billion bond sale was closer to 3 times covered but struggled in the aftermarket -- the spread on its 10-year tranche is now 15 basis points wider.

BAT hasn't been massively over-generous here in its pricing. But neither has it been too greedy in the size of the issues. That's probably wise if these new bonds are to hold up in secondary trading. The company will need to come back in the future so it is worthwhile keeping investors sweet. It pays to listen to the client base when undertaking such a massive financing.
Before it's here, it's on the Bloomberg Terminal.
LEARN MORE