business
Rebate Battle Looms as VW Trumps Daimler, BMW on Trade-In Bonus
By and
VW, Audi offer incentives of as much as 10,000 euros a car

Programs are part of industry's diesel-fix deal with Germany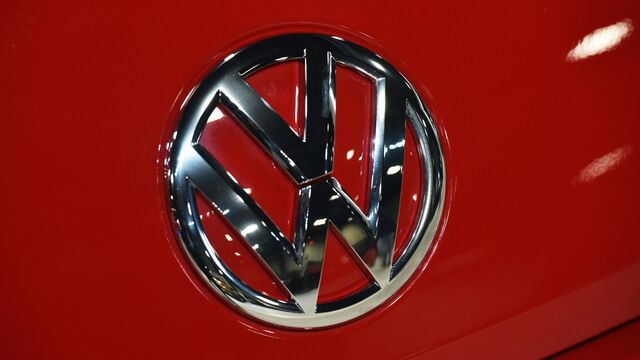 Daimler AG joined Volkswagen AG in offering drivers in Germany incentives to trade in older diesel cars for models meeting tighter pollution standards, as a three-way battle with BMW AG heats up to get aging vehicles off the road and prevent a crackdown on the scandal-tainted fuel.
Volkswagen's namesake brand and Audi luxury unit are providing the most generous rebate programs, with as much as 10,000 euros ($11,800) off some models, according to company statements Tuesday. Daimler's Mercedes-Benz luxury marque is offering a 2,000-euro incentive Europewide on new diesel or plug-in hybrid autos while its Smart city car unit will pay 1,000 euros to buyers of an electric model. Customers can trade in autos from any carmaker that meet now-outdated Euro 1 to Euro 4 emissions standards.
The incentives are among pledges made by the automakers at a meeting last week with German political leaders aimed at preventing large-scale limitations to a technology plagued by Volkswagen's emissions-test rigging and wider air-quality concerns. The manufacturers agreed to update pollution-control software on as many as 5.3 million diesel cars meeting Euro 5 and Euro 6 regulations, a project estimated to cost 500 million euros industrywide, and to take trade-ins of older models that can't be upgraded.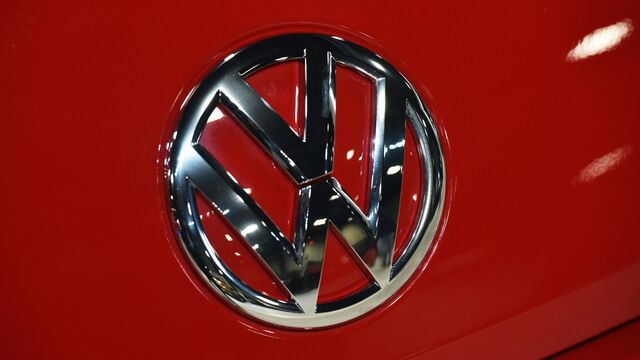 BMW said a week ago that buyers who switch from an older diesel car to an electric model will receive as much as 2,000 euros back. The VW brand said Tuesday that it will add a further 1,000 euros to 2,380 euros on top of the trade-in rebates if customers purchase a vehicle powered by batteries, hybrid electric-combustion drive or natural gas. Audi will also offer extra cash to buyers of a plug-in hybrid or electric E-tron auto.
VW's sales chief Juergen Stackmann declined during a conference call on Tuesday to specify how much the incentives will cost, beyond saying they'll involve a "substantial million-euro amount."
Daimler estimates that about 300,000 of its diesel cars with Euro 4 engines are on the road across Europe. If all customers returned to the manufacturer to replace those autos, that could cost Daimler some 600 million euros.
Fading Market
Demand for cars with diesel engines is declining in several European markets as regulators step up scrutiny of emissions rules to improve air quality. Environmental advocacy group Deutsche Umwelthilfe, a fierce critic of diesel cars, won a court case last month seeking broad bans on the models in Stuttgart, the hometown of Volkswagen's Porsche brand and Daimler.
While the engines' exhaust gases include the smog component nitrogen oxide, manufacturers want to keep diesel as an interim technology before an industry switch to all-electric vehicles. The fuel burns fuel more efficiently than gasoline and produces less carbon dioxide, the focus of European Union emissions regulations up to now.
VW Chief Executive Officer Matthias Mueller confirmed last week that the Wolfsburg-based manufacturer is widening software fixes to as many as 4 million diesel cars in Germany across all of the group's nameplates, including cars that were part of an earlier recall.
Frankfurter Allgemeine Zeitung reported earlier Tuesday that Porsche is looking at whether to stop offering diesel versions of its cars starting with the next generation of the Cayenne SUV, which it will unveil later this month. A decision hasn't been made yet, a Porsche spokesman said by phone.
Before it's here, it's on the Bloomberg Terminal.
LEARN MORE