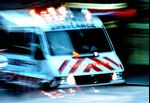 Just looking at the valuation of Malaysia's IHH Healthcare Bhd. is enough to make you queasy.
Asia's largest private hospital operator trades at a jaw-dropping 50 times 2017 earnings, even though analysts see long-term earnings growth of only 13 percent.
Being in emerging Asia does play a part. Societies are getting richer, but are also aging, public hospitals are crowded, and there aren't enough healthcare stocks from which investors can choose. The sector constitutes just 2 percent of the benchmark MSCI Asia ex-Japan Index, well short of 14.6 percent at the S&P 500.
Malaysia's government is also doing some heavy lifting. Through its sovereign and pension funds, Malaysia owns half of IHH, limiting liquidity and distorting valuations. Less than 20 percent of IHH's stock is publicly traded.

Still, its valuation doesn't make a lot of sense.
Singapore and Malaysia, where IHH earns almost 60 percent of its operating profit, are both slowing. In the first quarter, in-patient hospital admissions to IHH's Singapore hospitals rose 4.1 percent from a year ago, and in Malaysia, just 3.1 percent. Consumers there don't feel like spending, and are willing to trade down to less-premium operators, or even public hospital beds.

There has been some speculation about a sizable acquisition that could move IHH's revenue needle. Last month, its subsidiary Parkway Pantai Ltd. established a $2 billion borrowing program and has already issued a well-received $500 million perpetual bond.
At the very least, IHH has a light balance sheet when it comes to leverage. At the end of March, its net debt-to-equity ratio was 20 percent. If IHH uses debt to fund growth, stock holders can perhaps justify the valuation.

But buying growth is easier said than done.
India's Fortis Healthcare Ltd., which has 45 facilities and more than 300 diagnostics centers across India, Dubai, Mauritius and Sri Lanka, was keen to sell assets to IHH. The Malaysia hospital operator, however, pulled out in June because it was worried that some may be clawed away by Daiichi Sankyo Co. after the Japanese pharmaceutical firm won a case against Fortis's owners. Even if negotiations resume, Fortis won't come cheap. It's already trading at 18 times enterprise value/Ebitda, just shy of IHH's own 19 times.
Growth in China, another big market for healthcare, is equally elusive. Beijing recently asked its public hospitals to stop selling drugs at a premium, widening the gap between the cost of those facilities and more expensive private operators. That helps explain why China Resources Phoenix Healthcare Holdings Co., the nation's largest private hospital group that also operates public hospitals, trades at only 15 times EV/Ebitda. IHH plans to open a flagship hospital in the southwest city of Chengdu next year.
IHH appears to be betting that Hong Kong is also a hot spot for growth. It opened a 500-bed hospital there in March and hopes fixed-price packages will bring in budget-conscious clients. But with soaring home prices, many of the city's pinched residents would probably rather plump for cheaper public beds. What's more, Hong Kong is a developed market. In the U.S., for example, hospitals trade at only 7.4 times EV/Ebitda, according to Bloomberg Intelligence.
In the medical profession, patients tend to follow doctors, not hospitals, and private facilities these days aren't too dissimilar to high-end hotels, which investors buy for their yield, not growth. Why IHH should be trading like a biotech stock then is a mystery.
Before it's here, it's on the Bloomberg Terminal.
LEARN MORE