Debt Funding Readily Available for Australian Firms: RBA's Kent
By
Currency has risen almost 7% since beginning of June

Assistant Governor gives speech on bond markets in Sydney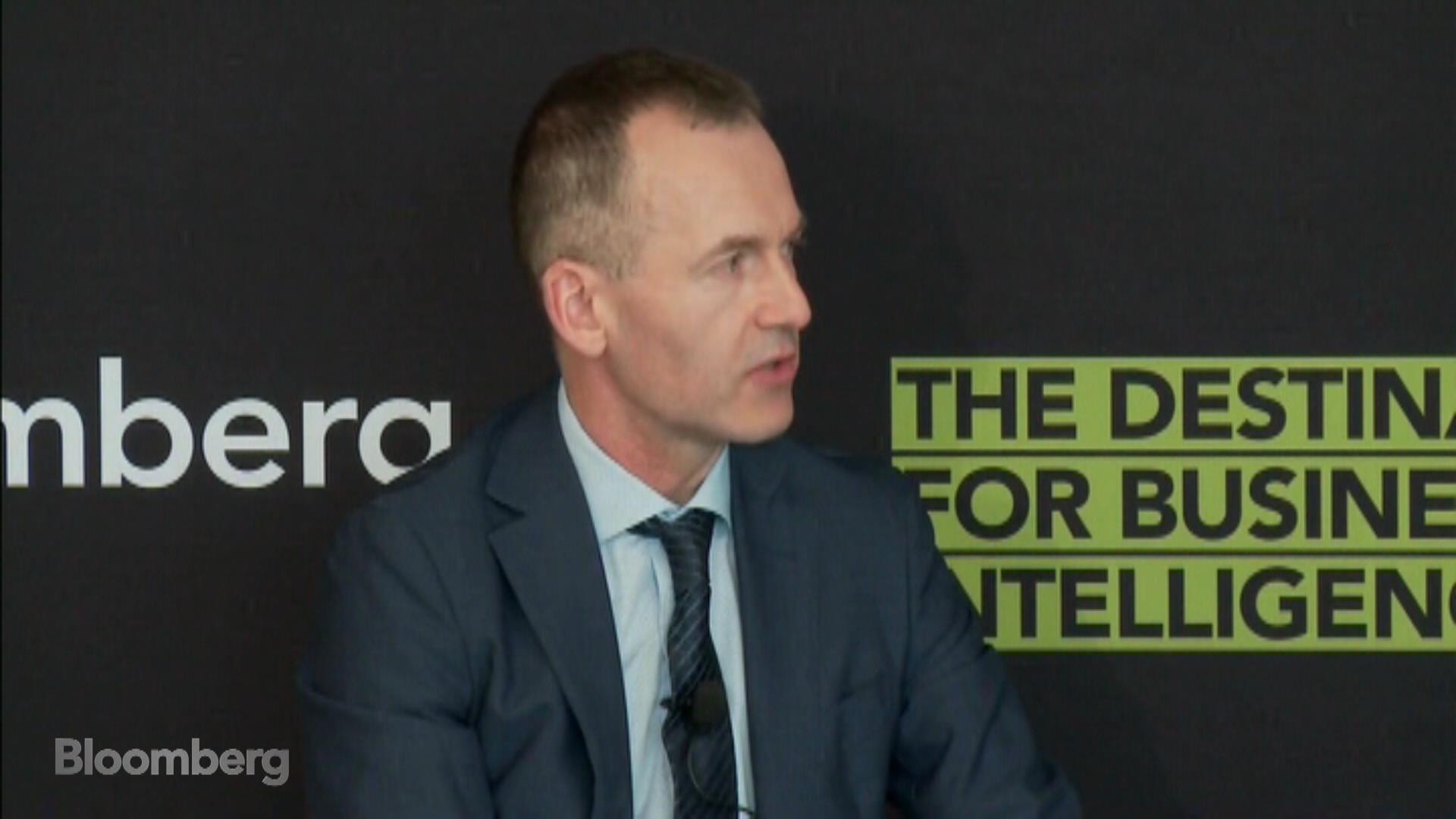 The Australian currency's recent appreciation mainly reflects the fall of the U.S. dollar in response to an unwinding of the so-called "Trump Trade", Reserve Bank of Australia Assistant Governor Christopher Kent said. 
In a Q&A session following a speech at Bloomberg's Sydney office Wednesday, Kent said investors had initially anticipated that if President Donald Trump pursued his policies of fiscal stimulus, this would tend to be inflationary in the U.S. and that helped push the dollar and long-term bond rates higher.
"Gradually that's just been unwinding," said Kent, who oversees financial markets at the RBA. "In addition to that, there's been a bit weaker inflation of late in the U.S., so I think that's a large part of the Australian dollar appreciation story of late."
The Aussie dollar has risen almost 7 percent since the start of June, the best performer among the Group of 10 currencies and eroding the economy's competitiveness at a time when it's relying on services exports to drive growth. Kent also noted that the euro zone and Canada are experiencing similarly unwanted strength in their exchange rates.

Kent reiterated the central bank's comment from last week when the board kept interest rates at 1.5 percent for a 12th month: that further appreciation in the Aussie dollar would slow the pick up in economic growth and slightly weaken inflation. The RBA cut rates to a record low last year to cushion a transition in the economy away from mining investment and to encourage investment and hiring by firms outside the resources industry.
In response to a question about a shrinking yield differential between U.S. and Australia, Kent said: "One might imagine that if the rest of the world is experiencing increasingly better conditions, better inflation, that underpins a pickup in yields, then that yield differential will come back and our estimates suggest that will potentially have some impact on the Australian dollar."
Mining Signals
Earlier, in his first speech since taking charge of financial markets in December, Kent noted bond markets played a key role in mining companies' moves to rein in spending.
 
Kent noted signals bond markets sent to mining firms following a drop in commodity prices since 2012 -- via a sharp rise in spreads on their debt -- had a marked effect on the companies' behavior. Miners responded by "significantly" reining in costs, he said.
"Cutbacks across the resources industry, in addition to the planned reductions in mining investment, had a very noticeable effect on aggregate demand in Western Australia and Queensland over recent years," Kent said. "The associated reductions in spending allowed the mining companies to reduce the extent of their debt, and repayment of bonds has played an important role in that process."
He noted that Australian firms outside mining have a ready source of funds in bond markets should they opt to invest and expand their businesses.
Non-mining companies' "investment demand remains modest," he said. "However, as is the case across a range of funding sources, finance appears to be readily available to creditworthy firms in fixed income markets at favorable prices."
Low Yields
Kent noted yields on longer-term government debt remain "quite low," monetary policy remains "very accommodative across advanced economies and inflation remains low."
"Moreover, given the decline in bank bond spreads since mid-2016, the same is true of the costs of banks' funding in longer-term wholesale debt markets," Kent said. "Funding costs in short-term debt markets are also low."
He said banks' use of short-term and long-term debt was "much less" than it was a few years ago as "a much larger share of funding" has been obtained via deposits.
"Our estimate of the average outstanding funding rate for banks has declined by close to 10 basis points since late last year, and the marginal rates of funding are currently a little below the average outstanding rates," Kent said.
Before it's here, it's on the Bloomberg Terminal.
LEARN MORE