Latin American Nations Urge Venezuela to Close Assembly
By
Region's foreign ministers: Venezuela now a 'dictatorship'

Ministers criticize human rights violations, use of violence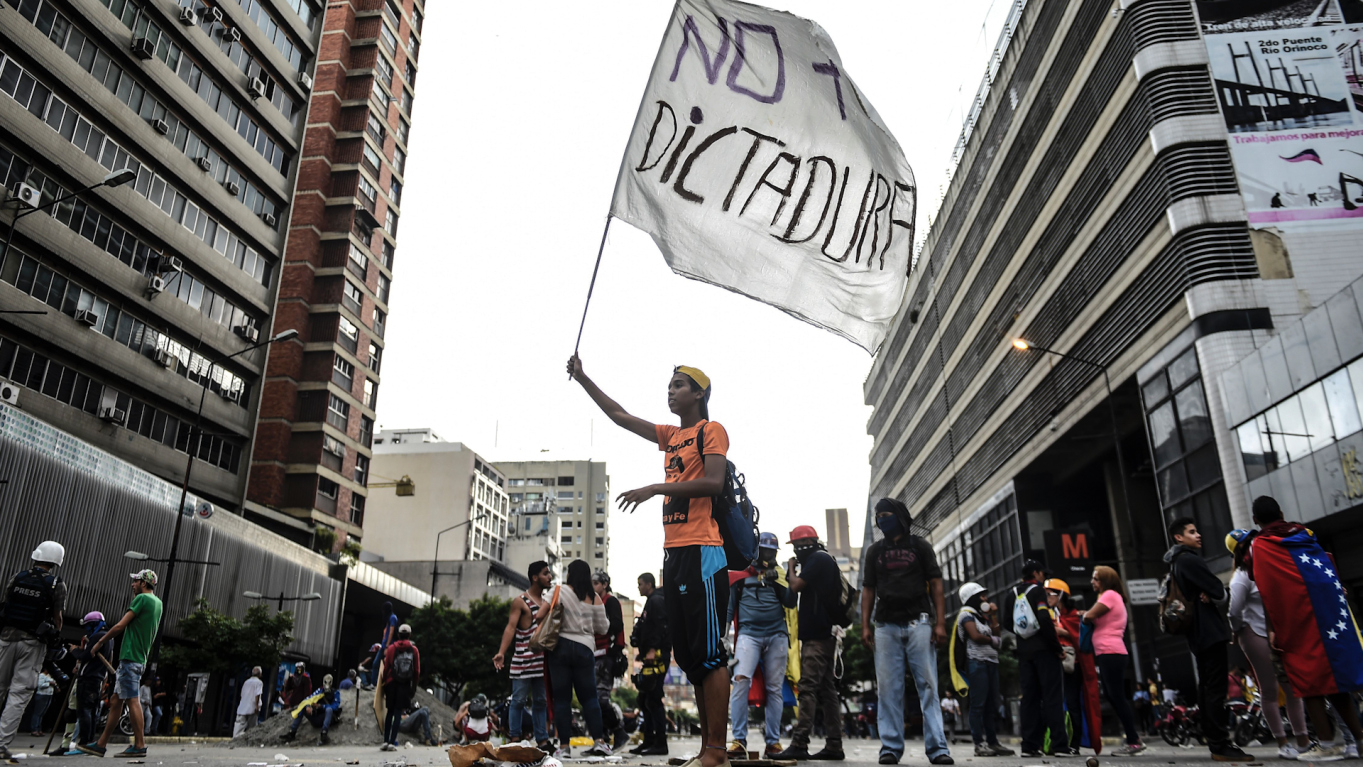 Latin American foreign ministers said Tuesday that they would refuse to recognize any decision taken by Venezuela's new constitutional assembly in which President Nicolas Maduro has placed all his hopes of retaining power.
Ministers and diplomats from 12 nations meeting in Lima called on the Venezuelan government to close the newly installed assembly, saying it represents a definitive break in the democratic order. They also asked the government to release all political prisoners and allow international observers to monitor elections this year and next.
Read more: Is Venezuela Becoming a Cuba-Style Dictatorship?: QuickTake Q&A
Is Venezuela Becoming a Cuba-Style Dictatorship?: QuickTake Q&A
The assembly creates a situation "that's incompatible with international law, human rights and democracy in this region," Peru's Foreign Minister Ricardo Luna told reporters.
The election of an assembly to rewrite Venezuela's constitution sparked international condemnation and led the U.S. to impose sanctions on top officials. The gathering of Latin American foreign ministers stopped short of taking economic measures of their own or breaking diplomatic ties. 
Maduro said on Tuesday the assembly, which on Tuesday declared itself the nation's supreme political authority, will strip legal immunity from Congress and establish a truth commission.

Speaking to reporters after the meeting, Mexican Foreign Minister Luis Videgaray said the group of nations will only recognize decisions approved by Venezuela's National Assembly, including those related to loans, refinancing and public works.
A statement signed by the 12 nations also condemned Venezuela for not allowing foreign donations of food and medicine and for the systematic violations of human rights.
"The fading out of democratic institutions in recent times has reached its culmination and what we have in Venezuela is a dictatorship," Luna said.
The pronouncement was signed by envoys from Argentina, Brazil, Canada, Chile, Colombia, Costa Rica, Guatemala, Honduras, Mexico, Panama, Paraguay and Peru. A further five nations participated in the meeting but didn't sign the document. They were Grenada, Guyana, Jamaica, Santa Lucia and Uruguay.
Before it's here, it's on the Bloomberg Terminal.
LEARN MORE