markets
Five Things You Need to Know to Start Your Day
Get caught up on what's moving markets in Asia.
By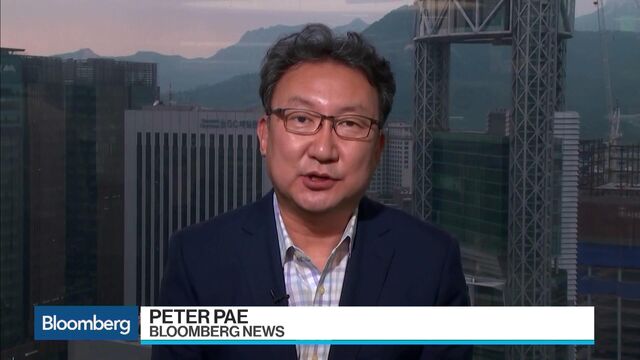 Want to receive this post in your inbox every morning? Sign up here.
President Donald Trump threatens North Korea with ``fire and fury,'' Walt Disney  Co.'s not-so-wonderful world hurts its shares and those of Netflix Inc., while South African leader Jacob Zuma hangs on to power in what may prove to be a pyrrhic victory of survival. Here are some of the things people in markets are talking about.
Northern Exposure
Kim Jong Un's regime  will be "met with fire and fury and, frankly, power the likes of which the world has never seen before" if the hermit kingdom continues to threaten the U.S., Trump told reporters in Bedminster, New Jersey on Tuesday. That came after a report in the Washington Post, citing a Defense Intelligence Agency analysis, that Pyongyang successfully developed a miniaturized nuclear warhead that could fit onto its missiles. U.S. stocks fell and a measure of equity volatility spiked higher after the comments from Trump, with the S&P 500 Index ending the day down 0.24 percent, which may not seem all that much but was its largest decline in more than a month.
Cutting Cable 
Disney said it will stop selling movies to Netflix and begin offering ESPN sports programming and family films directly to consumers over two new streaming services. Shares in both companies slid in after-hours trading, with the announcement coming after Disney reported below-estimates revenue. To jump-start the streaming services, Disney is paying $1.58 billion to gain control of BamTech, the streaming arm of Major League Baseball. The ability to offer some of the company's most-popular content without a cable TV subscription underscores how rapidly the business is changing in the wake of online services from Netflix and Amazon.com Inc.
African Dreams
South African President Zuma overcame a bid by opposition parties to topple him through a no-confidence motion in parliament, with the final tally coming in at 198 votes against 177.  The real loser may be his own party, the African National Congress, which is seeing its support wither as a result of misrule by Zuma, a 75-year-old former intelligence operative who's been implicated in a series of scandals. The ANC faces elections in 2019.
 
Hot Bonds
British American Tobacco Plc pulled off the second-largest bond deal of the year to refinance its buyout of Reynolds American Inc., a $17.25 billion deal in eight parts. The longest bonds offered, 30-year debt, priced at 170 basis points over Treasuries. The proceeds will be used to refinance BAT's 42 billion-pound ($55 billion) buyout of Reynolds, a deal that will propel BAT to the top position in tobacco-related products globally. 

Matters of Sentiment 

Australia gets data on consumer confidence Wednesday, with market watchers waiting to see whether the measure remains in the bearish territory it's been in all year. Business sentiment, which had been roaring ahead, took a step down in the most recent report that came Tuesday.  Elsewhere, China's consumer inflation probably held at 1.5% in July, as food costs declined amid gains in other consumer goods. With price pressures limited, it means the key motivation for the central bank to tighten is solely deleveraging the financial system, Bloomberg Intelligence says. Factory-gate prices are expected to advance for an 11th month, at the slightly quicker pace of 5.6%.

 
What we've been reading
This is what caught our eye over the last 24 hours.
Before it's here, it's on the Bloomberg Terminal.
LEARN MORE