Uber Touts 'Blood, Sweat and Tears' While Waymo Sees Deeper Plot
By
Kalanick said staff was emotionally wounded after lawsuit hit

Waymo says Levandowski used shell companies to cover up theft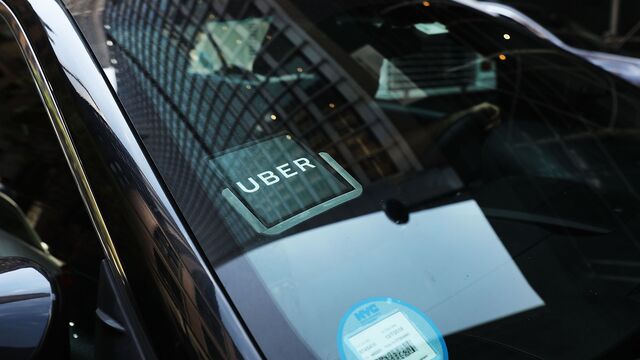 When Uber Technologies Inc. called an all-hands meeting to boost the confidence of its driverless-car engineers the day after Waymo filed its trade-secrets lawsuit, James Haslim showed the group the laser he built.
Travis Kalanick, then Uber's chief executive officer, spoke to the team, as did the head of the autonomous-driving unit, Anthony Levandowski, who'd just been publicly accused of illegally downloading thousands of files before he left Alphabet Inc.'s Waymo. As Kalanick recalls, it was Haslim who reassured the staff that the technology wasn't stolen, but was "built from the ground up" with "his own blood, sweat, and tears."
"To be accused of doing something that he didn't do when he put in his own -- his own mind, his own effort to make something he was proud of was -- was an emotional thing for him, and I think for a lot of people," Kalanick testified under questioning from Waymo's lawyers, according to a transcript released over the weekend.
Almost six months later, Haslim is again in the spotlight as the case heads to a trial. By his own account, he had worked starting in 2012 for a startup called Tyto LiDAR LLC after he was interviewed by Levandowski. While neither Levandowski nor Haslim are defendants, Waymo alleges that through a complicated set of technology transfers and corporate acquisitions, Haslim and Tyto served as vessels for Uber's theft of trade secrets. Levandowski's alleged involvement at Tyto overlapped with his time at Waymo.
Chelsea Kohler, a spokeswoman for Uber, declined to comment. Miles Ehrlich, a lawyer representing Levandowski, didn't immediately respond to phone and email messages seeking comment.
Tyto Technology
Waymo says that after Levandowski left his job there in January 2016, he formed a company, Ottomotto, that months later acquired Tyto, where Haslim still worked. That was before Uber bought Ottomotto last August for $680 million in stock.
"Levandowski personally guided Mr. Haslim to develop Tyto technology that incorporated Waymo's trade secrets," Waymo said in a court filing late Friday. "Levandowski, through a number of shell entities designed to conceal his involvement, was using Tyto to misappropriate Waymo's intellectual property so that it would be available to defendants after the acquisition."
Uber has denied Waymo's allegations, and previously argued that it began its development of the technology in dispute in 2015, before Levandowski joined the ride-hailing company. Uber has said its lidar sensors -- which help driverless cars see their surroundings -- were designed by roboticist Scott Boehmke, who worked alongside engineers who came from Tyto, none of whom had been at Waymo.
Read More: Uber Tells Court It Isn't Using Waymo Robocar Sensor Secrets
Waymo and Uber continue to spar, almost daily, over what records they must share with each other, what questions can be asked of witnesses and what they can ultimately present to a jury in October, as they approach a deadline this month for pretrial evidence gathering. U.S. District Judge William Alsup in San Francisco voiced skepticism at a July 26 hearing about whether Waymo has marshaled enough proof that Uber possessed or used its trade secrets. He ordered the Alphabet unit to explain in detail, by Aug. 24, how Uber stole or misused the information.
Uber fired Levandowski in May, under pressure from the judge to terminate the engineer for refusing to turn over evidence. Levandowski has refused to testify in the case, citing his constitutional right against self-incrimination.
At the all-hands meeting in February, Levandowski told his colleagues he had downloaded Waymo files so he could work from home. The next month he explained to Kalanick that he needed the files to be able to demonstrate the work he'd done at Waymo to ensure he'd collect a bonus he was expecting, according to Kalanick's July 27 deposition.
Kalanick,  who resigned as Uber's CEO in June, told Waymo's lawyers he thought that was an "irrational" and "F'ing stupid" thing to do, but that he believes Levandowski's explanation and remains confident that none of Waymo's trade secrets crossed over to Uber. An Uber in-house lawyer, Angela Padilla, said in a statement filed in court last week that she was present during the March 29 conversation and that Levandowski said he deleted the files.
In response, Waymo asked the judge on Monday to find Uber in contempt of court for violating a previous order to disclose by March 31 whether any files downloaded by Levandowski had been deleted.
"Contempt is warranted, as there is no excuse for Uber's failure to disclose the destruction of these downloaded files that was communicated in advance of the March 31 deadline to the highest ranks of Uber's executive and legal teams," Waymo said in Monday's filing.
The case is Waymo LLC v. Uber Technologies Inc., 17-cv-00939, U.S. District Court, Northern District of California (San Francisco).
Before it's here, it's on the Bloomberg Terminal.
LEARN MORE