Leon Cooperman Blasts Bill Ackman's Attack on ADP as 'Foolish'
By
Automatic Data Processing says Ackman wants to oust CEO

Cooperman praised ADP's CEO and its performance on CNBC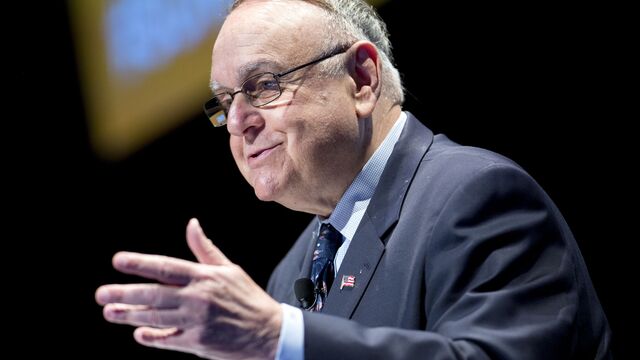 Omega Advisors founder Leon Cooperman criticized Bill Ackman for pushing for management changes at Automatic Data Processing Inc., saying the activist hedge fund manager's campaign is "foolish" and "not merited by the facts."
"This is something I happen to know quite a bit about and he's dead wrong," Cooperman, a former ADP board member, said on CNBC Monday. He said the company has been tremendously successful and praised its chief executive, Carlos Rodriguez.
ADP, the outsourcer that handles paychecks for 26 million Americans, is resisting Ackman's Pershing Square Capital Management after saying the investor is seeking "effective" board control and lobbying to oust its CEO. Pershing Square confirmed it owns an 8 percent stake in the company in a statement Friday.
Cooperman said ADP was right not to extend its deadline for shareholders to nominate directors at Ackman's request and that the activist was pushing the company into a costly proxy fight that he will lose. Ackman said he would only seek a minority slate after ADP refused to extend the deadline for nominations.
"It was wrong for him to do what he did the way he did it," Cooperman said. "If he is such a long-term investor he should have got his materials to the company before the period closed."
Before it's here, it's on the Bloomberg Terminal.
LEARN MORE