markets
Five Things You Need to Know to Start Your Day
Get caught up on what's moving markets.
By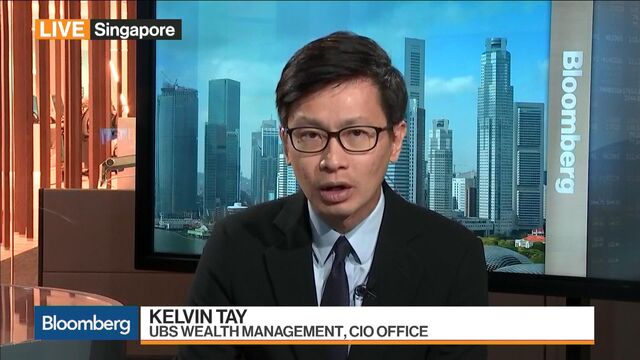 Want to receive this post in your inbox every morning? Sign up here.
U.S. inflation hopes rekindle, OPEC meets again, and new sanctions are imposed on North Korea. Here are some of the things people in markets are talking about today.
Reflationistas
Friday's hot U.S. payrolls report is spurring renewed bets that U.S. reflation is back in vogue, with market attention focused squarely on this week's price data. Two titans of the bond market -- Vanguard and BlackRock -- reckon inflation is poised to soon reach the Federal Reserve's target of 2 percent, citing a tight labor market and momentum in wage growth. While market-implied odds of more tightening by year-end remain below 50 percent, dollar bulls may find more ammunition in the coming days as Fed officials hit the speaking circuit and details on tax reform possibly come to light. A slew of corporate credit investors, meanwhile, are betting the eerie calm in bond markets won't last, with risks ranging from a sharp uptick in yields that awakens volatility, to geopolitical tensions, and the looming deadline on the U.S. debt ceiling. 
OPEC meets
Representatives from OPEC and non-member nations are gathering in Abu Dhabi for a meeting chaired by Russia and Kuwait to discuss poor compliance on the supply-cut agreement that came into effect at the start of the year. Compliance fell to 86 percent in July, the lowest level since January, according to a Bloomberg survey. West Texas Intermediate prices traded near $49 a barrel after briefly touching $50 at the start of the month, with oil bulls challenged by U.S. production at its highest level in two years, as well as the continued supply glut from OPEC nations and non-members.  
Korea sanctions
The United Nations Security Council unanimously approved new sanctions on North Korea, following its test of two intercontinental ballistic missiles last month. China expressed confidence that the move -- aimed at curtailing Pyongyang's exports by around one third -- will help bring North Korea to the bargaining table. Tensions between Beijing and the U.S. over trade may ease as a result of cooperation on the matter, experts say. U.S. National Security Adviser H.R. McMaster said the administration didn't rule out the possibility of a "preventative war," underscoring heated tensions between the U.S. and North Korea over the latter's nuclear push. 
Markets mixed
The euro rose against the U.S. dollar despite an unexpected drop in German industrial production data reported this morning. The MSCI All-Country World Index rose 0.15 percent to the highest on record, while the Stoxx Europe 600 Index declined 0.1 percent as of 05:37 a.m. Eastern Time. Futures on the S&P 500 Index advanced 0.1 percent.
Brexit takes shape
The U.K. will offer 36 billion pounds ($47 billion) to settle the Brexit divorce bill, in a bid to spur discussion toward a future trade deal, the Sunday Telegraph reported over the weekend. Though Brexit Secretary David Davis played down the report, the story suggests the U.K. is looking to get specific on its plan to exit the European Union as details emerge of transitional arrangements the government is seeking ahead of a third round of talks with the EU later this month. As Brexit and inflation bite, the U.K. economy doesn't have much of a buffer. Consumers cut back on spending in July for a third month, putting them in their worst expenditure slump in more than four years, according to data published on Monday, while the household savings ratio fell to a record low. 
What we've been reading
This is what's caught our eye over the last 24 hours.
Before it's here, it's on the Bloomberg Terminal.
LEARN MORE