Communist Party Set to Back Zuma in Vote
By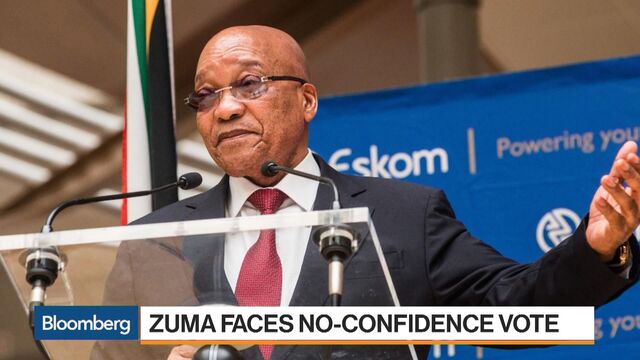 The South African Communist Party's lawmakers will support President Jacob Zuma in an Aug. 8 vote of confidence, Huffington Post South Africa reported.

The SACP has 17 members in parliament who back the ruling African National Congress because the two parties are in a political alliance, together with the Congress of South African Trade Unions. The SACP can't join the opposition, which has an agenda to dislodge the ANC, the website reported, citing Alex Mashilo, a spokesman for the party.
The Democratic Alliance, the biggest opposition party, filed the no-confidence motion in April after Zuma's decision to fire Pravin Gordhan as finance minister prompted two ratings companies to downgrade the nation's foreign-currency debt to junk. While Zuma faces mounting opposition within the ANC, only a handful of its lawmakers have publicly said they will defy a party instruction and vote for his ouster.
The SACP wants Zuma to step down following a series of graft scandals that he has been implicated in since taking office in 2009.
Before it's here, it's on the Bloomberg Terminal.
LEARN MORE